In a separate list of electric vehicles, Tesla took third place
According to data released by the China Passenger Car Association (CPCA), 1.63 million new vehicles were sold in the Chinese market in April 2023, up 2% from last month.
Of that number, 370,000 were electric vehicles, 157,000 were plug-in hybrid electric vehicles (PHEVs), also known as new energy vehicles (NEVs). They accounted for 32% of total sales.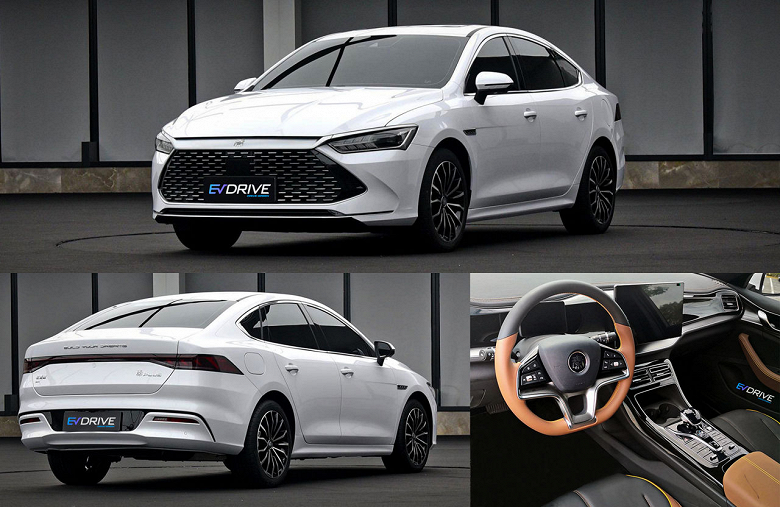 Overall car sales in China are up more than 50% compared to April 2022, but this is due to the Covid-19 outbreak in China last year, which caused many businesses to close.
BYD ranked first in China with 183,534 vehicles sold and occupied 11.26% of the market. Volkswagen came in second with 174,214 vehicles sold and a market share of 10.69%. The top five also included Toyota, Honda and Changan, each with less than 10% of the market. Interestingly, Tesla did not make it into the top ten.
`
BYD, Volkswagen and Toyota have led the Chinese new car market.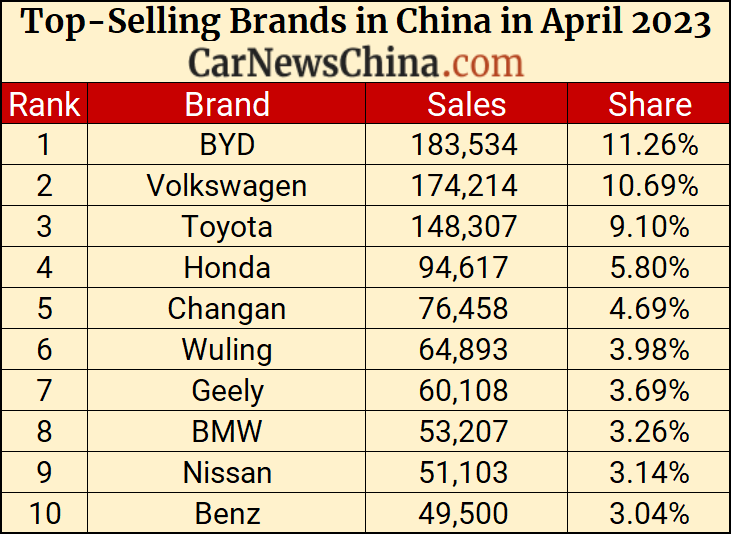 The BYD Qin Plus was the best-selling vehicle in China in the first quarter of 2023 in both hybrid and pure electric versions. In April, 39,951 BYD Qin Plus vehicles were sold. The second and third places were taken by BYD Dolphin and BYD Yuan Plus, respectively.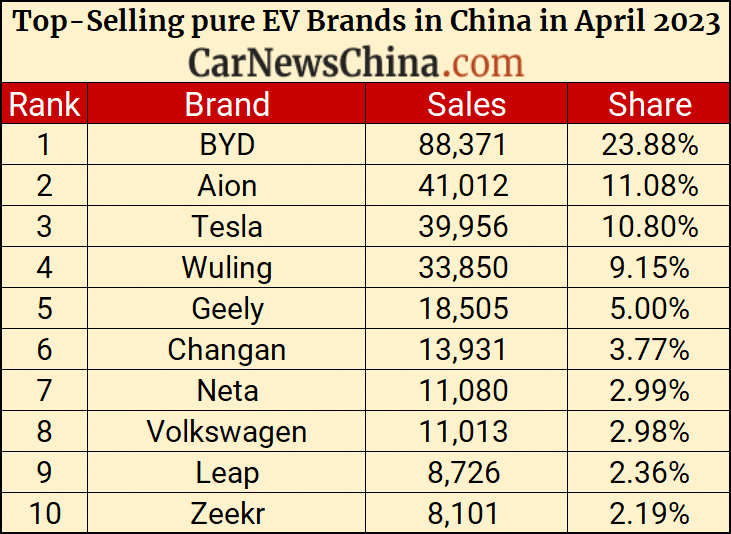 When it comes to the net EV market, BYD dominated the market with 88,371 vehicles sold and a 23.88% share of the market. GAC Aion came in second with 41,012 vehicles sold and a market share of 11.08%. Tesla came in third with 39,956 vehicles sold and a market share of 10.80%. The fourth and fifth brands on this list were Wuling and Geely, respectively.