The car costs 160 thousand dollars
Chinese automaker BYD has received permission to mass-produce and release its BYD Yangwang U8 SUV, which was unveiled at the Shanghai Auto Show in April 2023. Information about this appeared on the website of the Ministry of Industry and Informatization of the PRC, which provided new details about the car.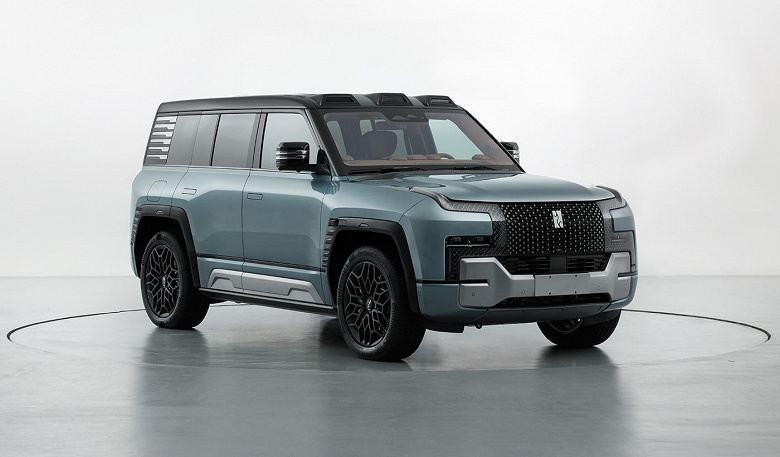 Previously, such important data for the SUV as the official curb weight and tractive effort were not reported. So, BYD Yangwang U8 has a curb weight of 3460 kg. For comparison: Jeep Grand Wagoneer, one of the largest SUVs in the world, weighs only 2875 kg.
Even relatively light SUVs are capable of towing heavy trailers while maintaining good fuel economy, but some drivers prefer heavier vehicles as they have better control of the towing situation. The mass of Yangwang U8 when fully loaded is almost 4 tons (3985 kg). In terms of towing capacity, the U8 can pull a 2,500kg trailer.
China's most expensive production car BYD Yangwang U8 gets approval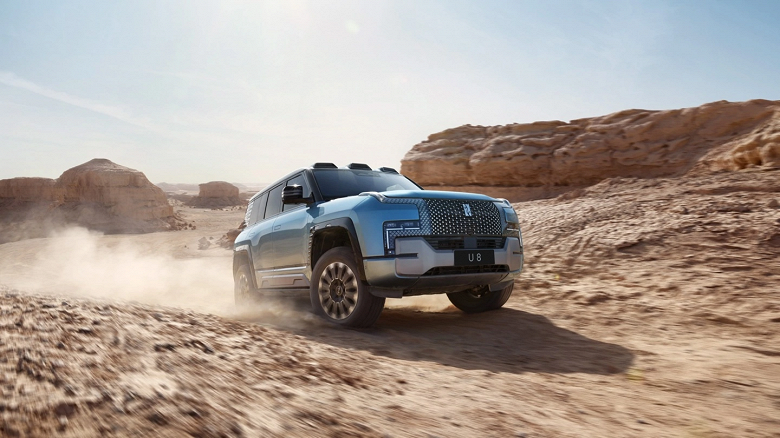 Yangwang U8 will be available in two versions: Premium Edition and Off-road Master Edition. The off-road version is equipped with a large roof box and a snorkel. Both versions went on presale on April 18 for the same price of $160,000, making it the most expensive production Chinese car available on the market.
`
One of the most impressive features of Yangwang U8 was the ability of the battery to charge from 30% to 80% in just five minutes. The vehicle is equipped with 38 sensors, including 3 lidars, 14 ultrasonic radars and 16 cameras, providing an advanced security system. It also has built-in satellite communications.

The car received a power plant with a capacity of 1180 hp. and four electric motors, one for each wheel. Yangwang U8 is built on the e4 platform and equipped with BYD's high-tech DiSus suspension system with adjustable ground clearance .