In Russia since September
Cooler Master has updated its popular Hyper 212 line of CPU coolers with the Hyper 212 Halo Edition. One would think that it is only about the new design, but no. The manufacturer claims that it has carried out a significant revision of design and technology, raising the series to a new level.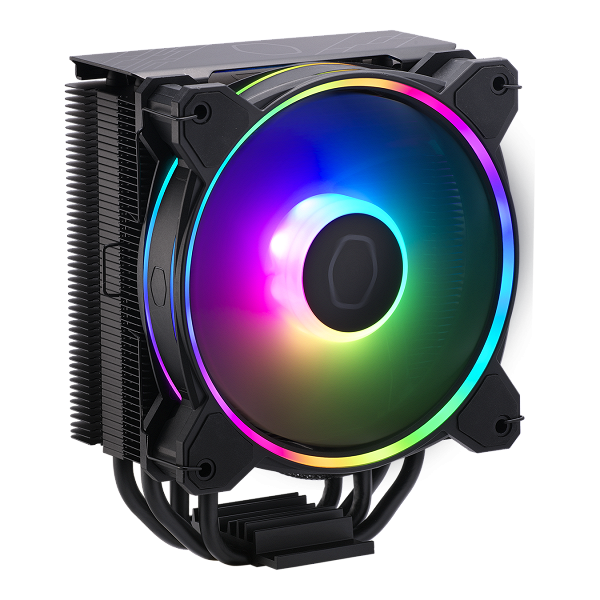 For example, the cooler received an "innovative" Halo fan. This is a 120 mm model that rotates at speeds from 650 to 2050 rpm, creating an air flow of up to 88 m3 / h. The noise level does not exceed 27 dBA.
Cooler Master Hyper 212 Halo Edition CPU Cooler Introduced
The overall dimensions of the cooler are 124 x 73 x 154 mm, but the manufacturer does not specify the mass. However, based on the size, it can be assumed that the cooler will not weigh much. You can also note the presence of four heat pipes.
The cooler is compatible with Intel LGA1700, LGA1200, LGA1151, LGA1150, LGA1155, LGA1156, AMD AM5, AM4 processors. The novelty is available in black and white versions. Both have customizable RGB lighting. In terms of pricing, the Hyper 212 Halo will be available in Russia in September for $45.
`