So far, dealers have only gasoline cars
In various dealerships, it is already possible to draw up a sales contract for the Moskvich 3 crossover, as reported by Autonews.ru. The information was confirmed in the Petrovsky car dealership. Belaya Dacha. Cars began to be delivered to showrooms at the end of last year , but sales have only just begun.
So far, dealers have only gasoline cars at their disposal, while test drives for them have not yet been carried out. Moskvich 3e electric crossovers will appear at dealers a little later.
It was officially announced that the gasoline "Moskvich 3", equipped with a 1.5-liter turbocharged engine with a capacity of 150 hp. and a manual gearbox costs 1,970,000 rubles. The version on the variator will cost 2,060,000 rubles, and the electric Moskvich 3e was estimated at 3,500,000 rubles.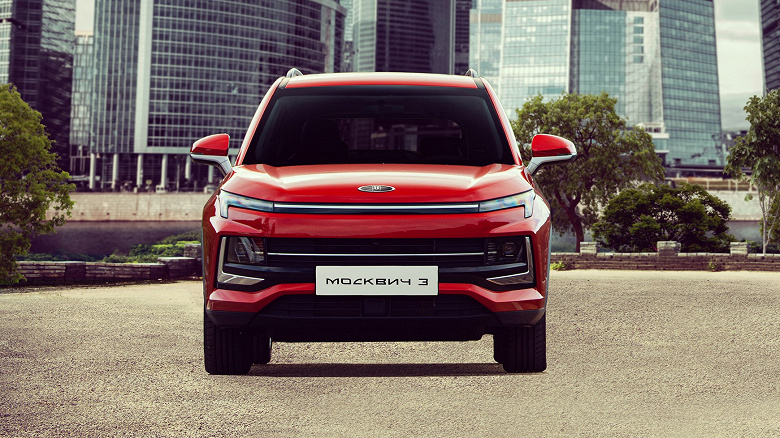 Already in the basic version, Moskvich 3 offers a light sensor, electric mirrors and windows, an engine start button, single-zone climate control, a 10.25-inch screen, six speakers, cruise control, parking sensors, a rear-view camera, a sunroof, an electric " handbrake", frontal airbags and ESP.
Sergey Burgazliev, an independent consultant on the automotive market, believes that the plant will not be able to sell 50,000 cars, as previously announced. He believes that sales will amount to 25-30 thousand pieces if the price remains at the same level. If it increases, then sales may fall to 10 thousand units.
Earlier it became known that KamAZ gave the Moskvich 3 crossover a KAMAZ index, VIN and increased engine power.