And she is great
The top Nvidia graphics cards for the desktop and mobile segments in the new generation of Ada Lovelace, unlike Ampere, are named the same. However, technically, the mobile and desktop RTX 4090 are completely different solutions. The authors of the TechSpot resource decided to check how big the difference between these 3D maps is in reality.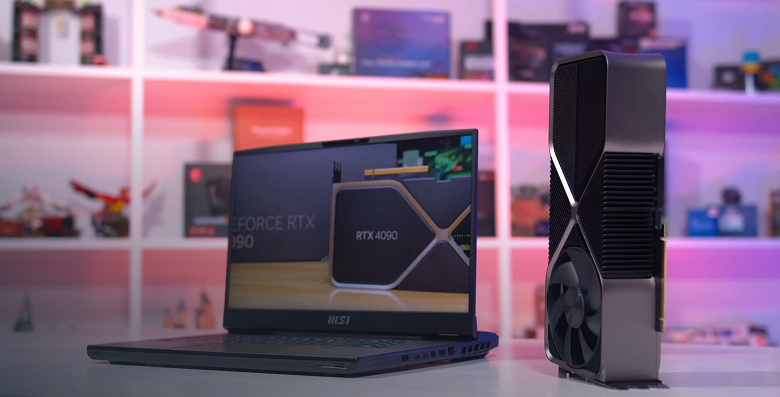 First, let's recall that the desktop RTX 4090 is based on the AD102 GPU with 16,384 CUDA cores and offers 24 GB of memory with a 384-bit bus. The mobile RTX 4090, which is an almost complete copy of the desktop RTX 4080, is powered by an AD103 GPU with 9728 CUDA cores and has 16 GB of memory with a 256-bit bus.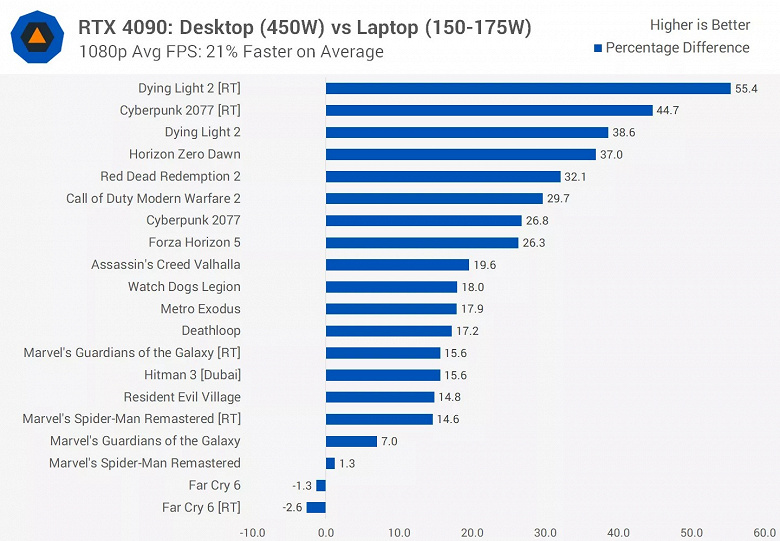 Of course, with such an impressive difference in parameters, performance will differ significantly. And according to the tests, we see that in Full HD the desktop flagship is ahead of the mobile by only 21% on average, and in some games the mobile card somehow manages to be faster. At 1440p, the average difference rises to 36%, and a mobile card is never faster than a desktop one. In 4K, the desktop monster is ahead of the mobile counterpart by an average of 56%, and the maximum difference reaches an incredible 87%.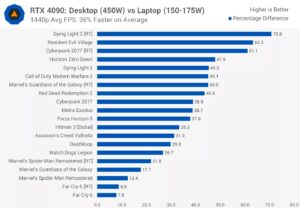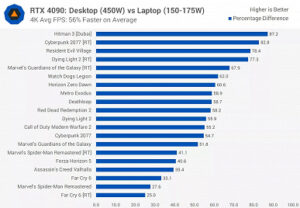 In this case, it is also worth noting that we are talking about a mobile RTX 4090 with a maximum power limit, while not all laptops will offer such an adapter, which you need to keep in mind before buying.