And it works!
It would seem that it is almost impossible to change such a thing as a keyboard in any original way. However, the user under the nickname Squidgeefish succeeded. He added a real disk from an old wired telephone to a regular keyboard and made it all work.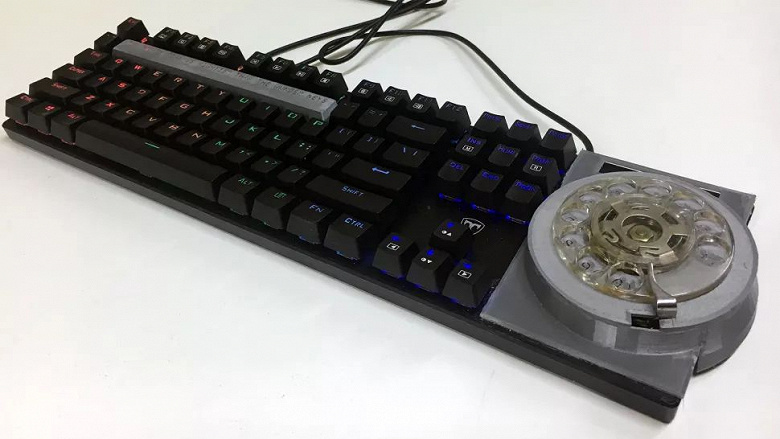 The disk is placed on the right and performs the functions of a digital block – only numbers need to be entered by turning the dialer. And here a problem arises – such a system is analog, and any modern keyboard is digital. The enthusiast was able to connect the drive from the phone using the DFRobot Beetle Board based on the ATmega32U4 chip. This board is able to work with analog signals and at the same time supports a standard USB port.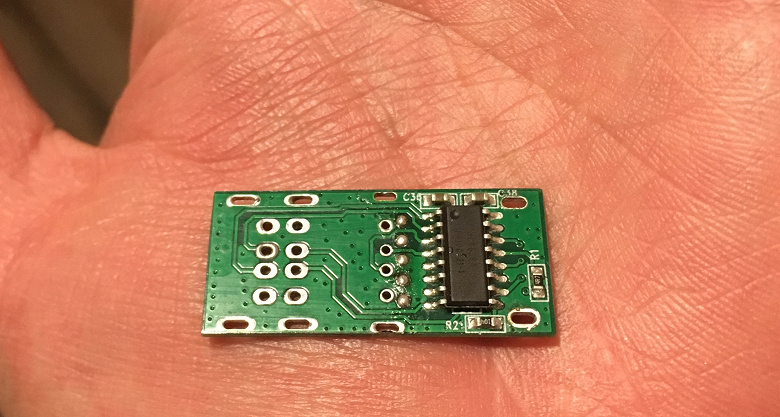 I also had to experiment with the keyboard itself, because I had to cut the printed circuit board. And for aesthetics, the enthusiast added 3D-printed makers. The result is a rather strange and quirky, but fully functional keyboard. According to the source, the cost of the project was no more than $30.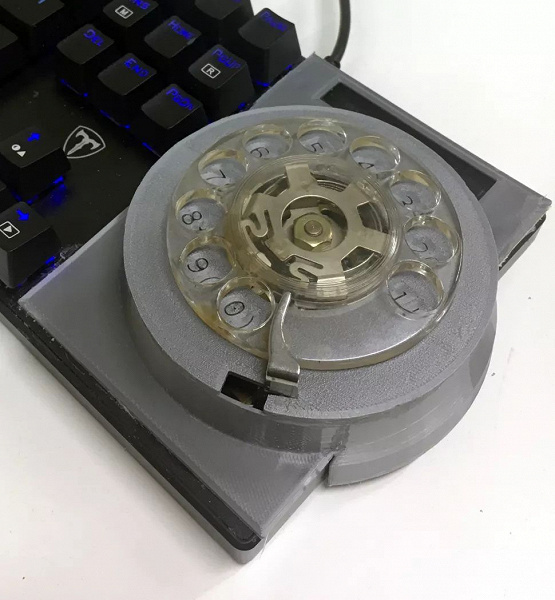 At the same time, using the disk, you can enter not only numbers, but also special characters, such as the percent sign, brackets, and so on. And instead of the standard digital buttons, the enthusiast put a stub.