the moon next year – there will be a data center
The manufacturer Phison announced that it is participating in a project to create data centers on the moon. This mission is carried out by Lonestar, SkyCorp and Canonical. The launch of this data center is planned for the second half of 2023.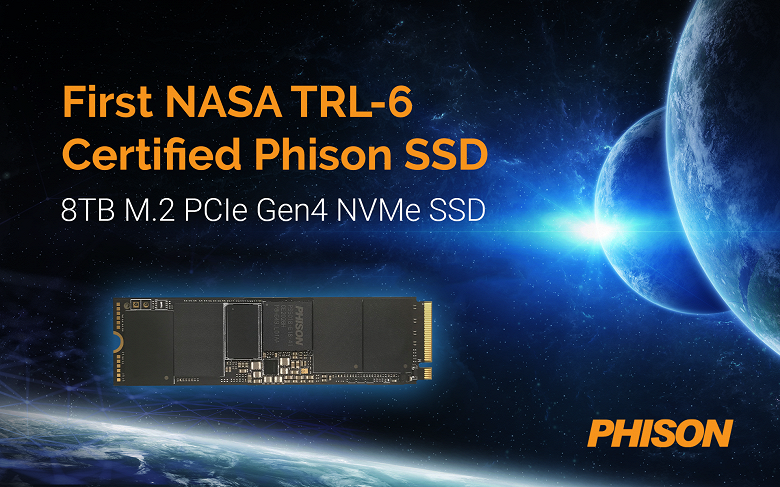 According to the company, their 8TB M.2 2280 NVMe drive has passed NASA Technology Readiness Level 6 (TRL-6) testing, which confirms its performance and can be used in space, at low temperatures and in vacuum.
Initially, we are talking about one server. Its storage module will be the size of a book. It will be equipped with SoC on the RISC-V architecture, and the power will come from solar panels. The server will deliver the NOVA-C lander, which is being developed by Intuitive Machines, to the Moon.
Note that this is not the first space mission involving Phison. Earlier, her 8 GB drive was installed in the Perseverance Martian rover. Also on board the ISS is used from a 4 TB SSD.
Earlier it was reported that the European Union wants to place data centers in space.