which is slightly faster than the RX 6950 XT
Modern NVIDIA GeForce RTX 40 graphics cards impressed not only with power, but also with price. AMD does not lag behind the competitor, for example in terms of pricing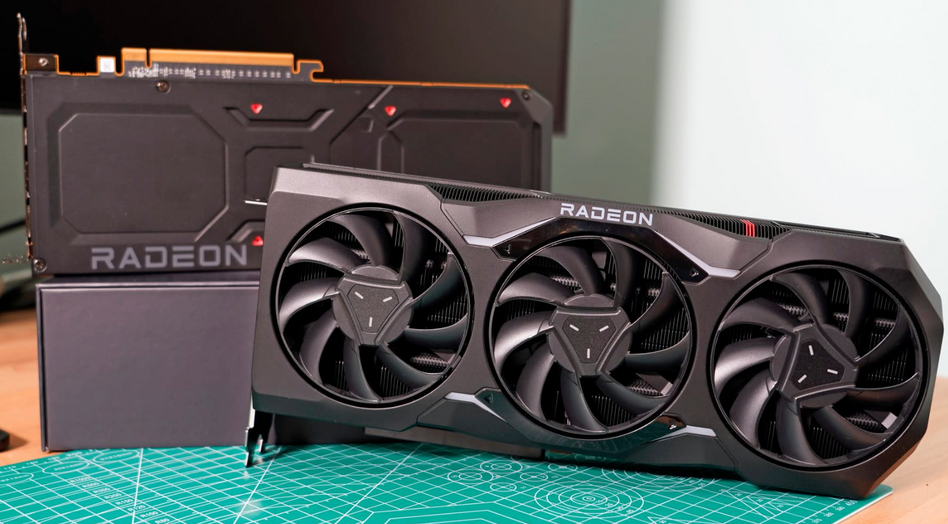 It seems that AMD accidentally admitted the inadequate cost of the RX 7900 XT. Journalists drew attention to the entry in the company's blog.
AMD gave the results of video card tests when playing at different resolutions: 2160p; 1140p and 1080p.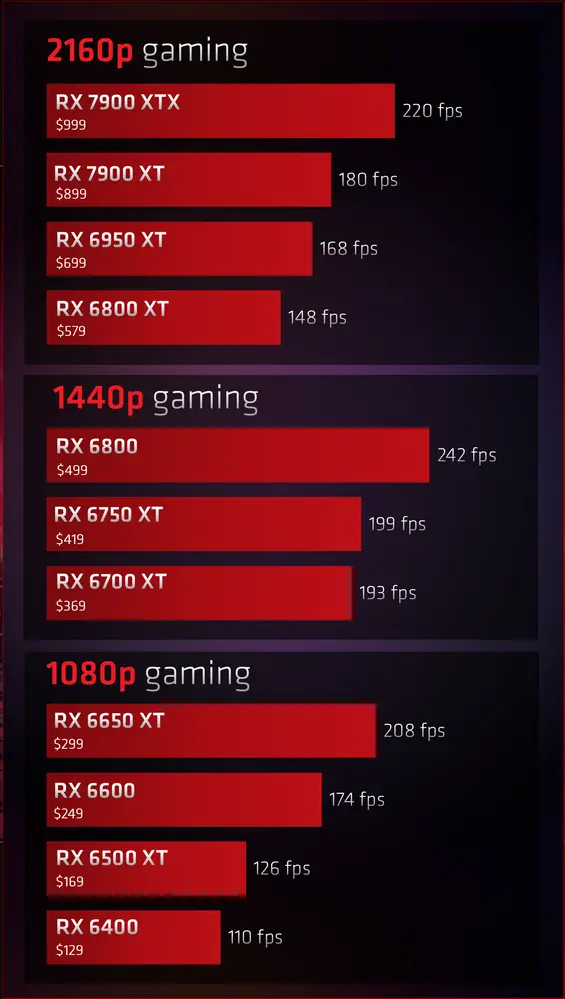 Then AMD brought infographics, reflected the number of FPS per dollar.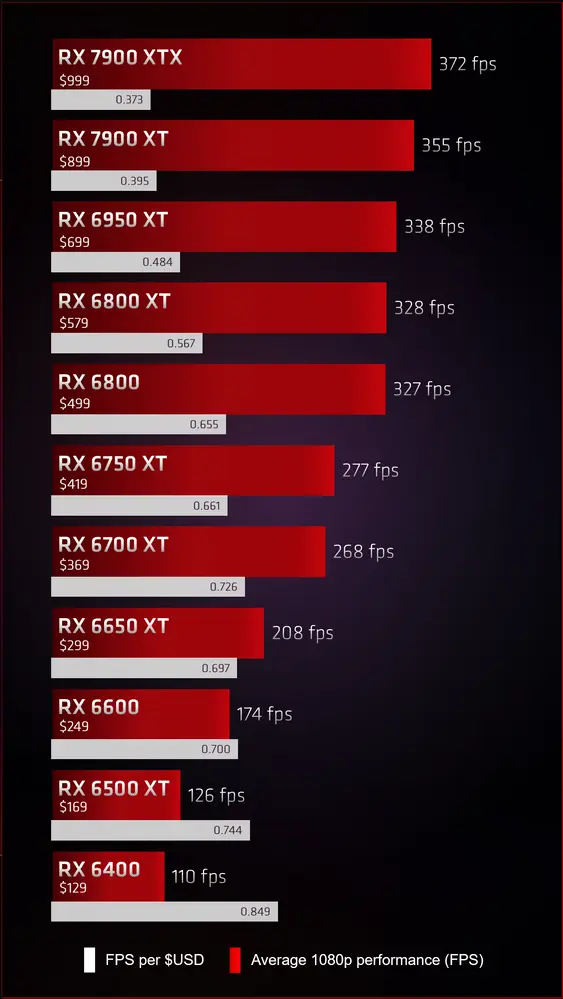 On closer inspection , an awkward situation emerges. When trying to promote the video card, AMD marketers themselves showed that the price is not very adequate. The RX 7900 XT graphics card is about 28% more expensive, but only 7% faster than the RX 6950 XT