Commodity Lada X-Cross 5 filmed at the former Nissan plant in St. Petersburg
AvtoVAZ today announced the cost of Lada Vesta NG , and today details appeared about another project of the Volga Automobile Plant – the crossover Lada X-Cross 5. As it turned out, a week ago – on May 18 – AvtoVAZ received type approval for this car (recall, this is a renamed FAW Bestune model T77). Document number – TC BY E-RU.098.00309, in OTTS the car passes as Lada T77.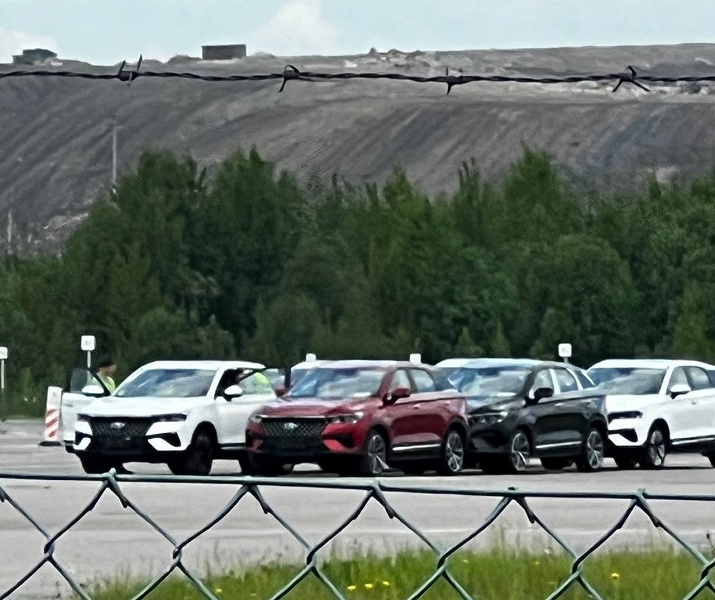 Everything is ready for the start of sales of Lada X-Cross 5.
Also, at the former Nissan plant in St. Petersburg, a batch of commercial Lada X-Cross 5 was filmed – apparently, to be sent to dealers. A large logo with a branded boat is clearly visible on the radiator grill – almost the only distinguishing mark of Lada X-Cross 5 from FAW Bestune T77. If so, then the start of sales can be expected very soon. It is possible that Lada X-Cross 5 will appear in showrooms simultaneously with Vesta NG.
Of course, questions remain:
When will sales of Lada X-Cross 5 start? Will the car be available in all regions at once?

What are the estimated prices for Lada X-Cross 5? Are there special offers or financing options for buyers?

What differences, besides the logo, can we talk about when comparing Lada X-Cross 5 and FAW Bestune T77?
We asked these questions to the press service of AvtoVAZ, but they said they would be able to answer them " closer to the events . "