For 2 TB they are now asking $ 280 instead of 400
Microsoft has finally decided to reduce the price of expansion cards for Xbox Series consoles. All three versions have fallen in price, and very significantly.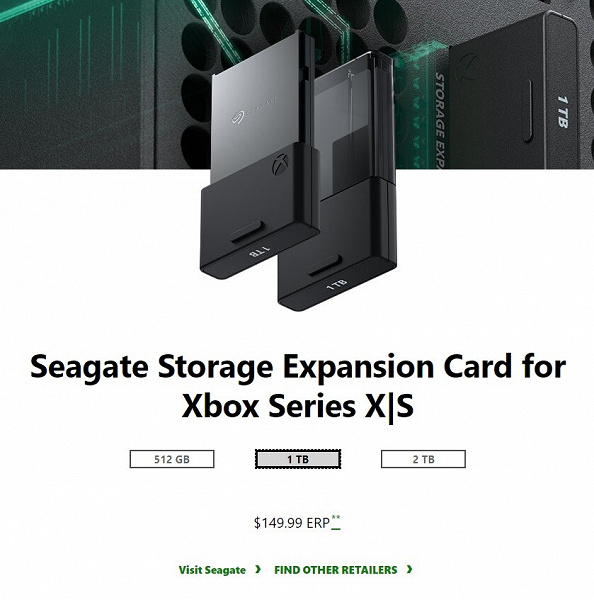 Expanding the Xbox Series memory will finally be much cheaper.
For a base volume of 512 GB, they ask for $ 90 against the original $ 140. The 1TB modification will now cost $150 versus $220, and the top 2TB version costs $280, while it was previously asked for $400. 
Recall that now all expansion cards are manufactured by Seagate, since the company has a temporary exclusive agreement with Microsoft. However, the Network has already got data about WD cards, which will soon enter the market. The 1TB model will cost $180. Perhaps that is why the prices have been reduced.