In 4K the requirements are, of course, completely different.
The developers of the game Call of Duty: Modern Warfare 3 have published the system requirements of the project. As expected, they turned out to be very low by modern standards.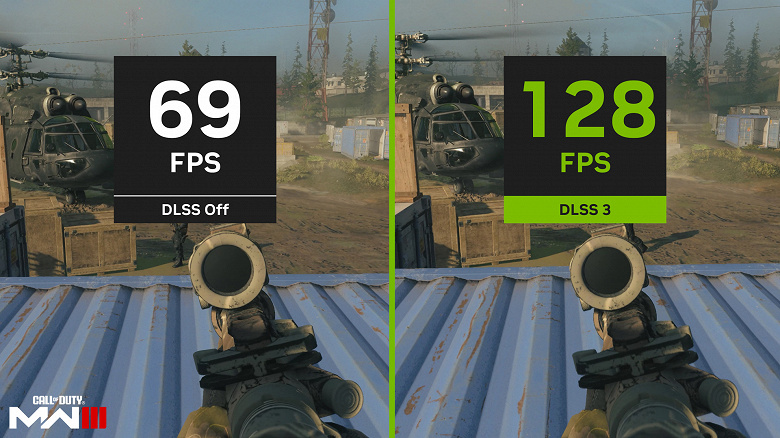 The minimum ones include such older video cards as GeForce GTX 960, GTX 1650 and Radeon RX 470. True, the first is clearly much slower than the other two, but such oddities have long become the norm for official system requirements of games.
For Call of Duty: Modern Warfare 3, a video card with 2 GB of memory from 2015 is enough.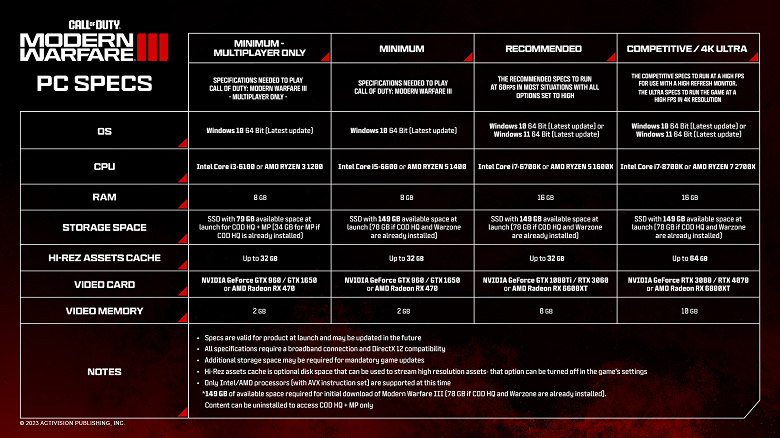 The recommended ones include adapters of a completely different class: GTX 1080 Ti, RTX 3060 or Radeon RX 6600 XT. For maximum settings in 4K you will already need something at the level of RTX 3080, RTX 4070 or RX 6800 XT.
RAM requires 8 or 16 GB, and models such as Ryzen 3 1200/Core i3-6100 (minimum) or Ryzen 7 2700X/Core i7-8700K (maximum) are suitable as a CPU.
`
The game will support DLSS 3 and Nvidia Reflex.