The department purchased at least one Exeed VX
Russian government agencies and various law enforcement agencies continue to switch to Chinese cars instead of European ones. Moreover, they choose mainly from the most expensive cars officially presented on the market. For example, earlier a luxury Hongqi E-HS9 was spotted in the departmental garage of the FSB, and now an Exeed VX has been spotted with the color scheme of the Federal Security Service and with red and blue special signals.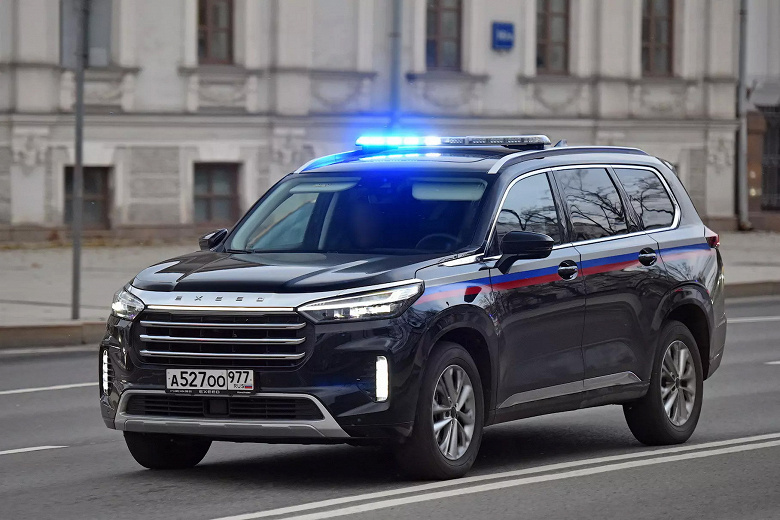 FSB switches to premium crossovers Exeed VX
The cost of a five-meter SUV starts at 5.3 million rubles, but it is not a fact that the car was purchased by the FSB for exactly that amount: a discount is possible (for example, if a batch of cars was purchased), and a higher cost if some kind of work was done with the car. then additional work. But in any case, the technology has not changed: the Exeed VX is equipped with a 2.0-liter gasoline turbo engine with 249 hp, a "robot" and an all-wheel drive system. The equipment of the seven-seater cabin is rich: there is a projection screen, three-zone climate control, a panoramic roof with a sunroof, etc.
By the way, the coloring of the car suggests that the Exeed VX will be used to carry out urgent actions to suppress terrorist acts.