They are much smaller than the competition.
The Radeon RX 7900 graphics cards will be released on December 13, and reviews will be published on the same day. But thematic resources were allowed to share the unpacking today.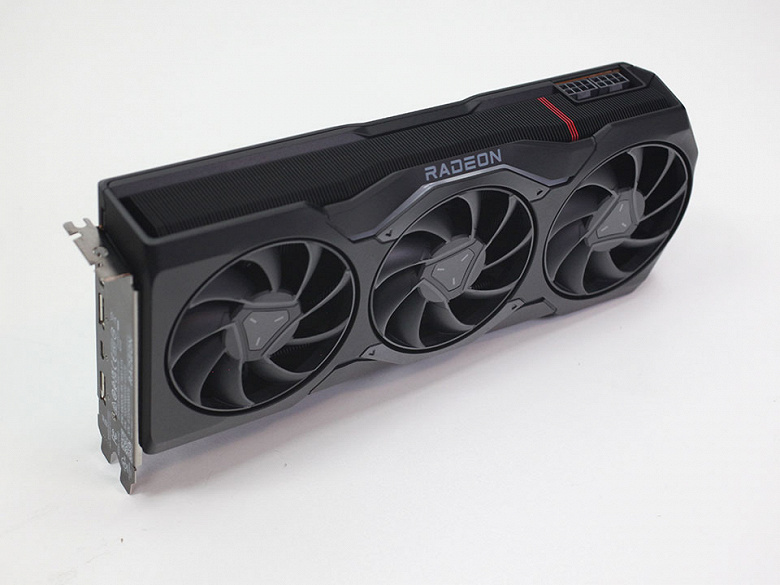 Despite the fact that the RX 7900 XTX and RX 7900 XT are as similar as possible on the outside, they are still not identical. The older model has a length of 287 mm and weighs 1.8 kg, while the younger one, with a mass of 1.5 kg, is characterized by a length of 267 mm. By the standards of modern Nvidia flagships, these are very compact solutions. In addition, they occupy only 2.5 expansion slots instead of three or four for the new GeForce RTX 40 products. Actually, the general photo clearly shows how much smaller AMD new products are.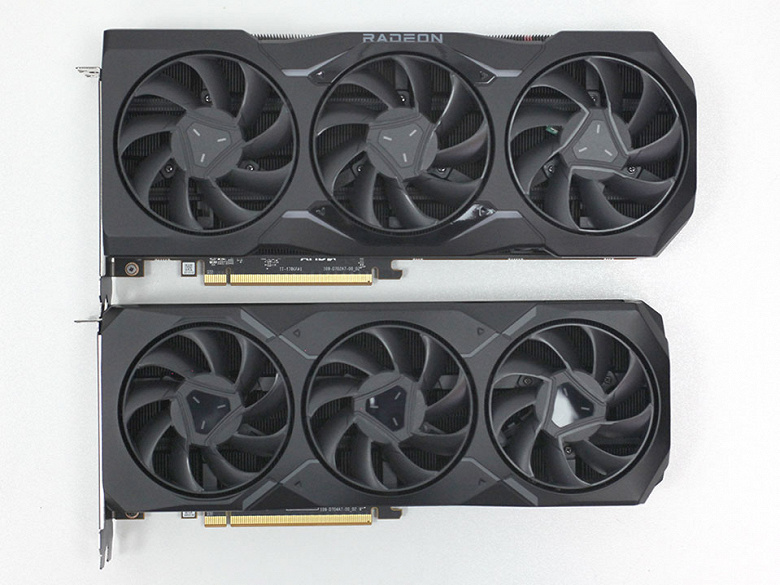 Of the less significant, we can note two power connectors (8 + 8), an air temperature sensor immediately behind the fan, and the same three red stripes on the radiator. It turns out that they symbolize the third generation of cards based on the RDNA architecture.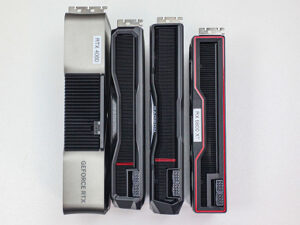 As a reminder, we have some comparisons of new products from AMD and Nvidia , but so far, unfortunately, not in games.