Flip models do not currently support it.
According to SamMobile, the Samsung Galaxy Z Flip5 foldable smartphone will compare favorably with its predecessors not only with an enlarged external screen, but also with the ability to turn into a PC.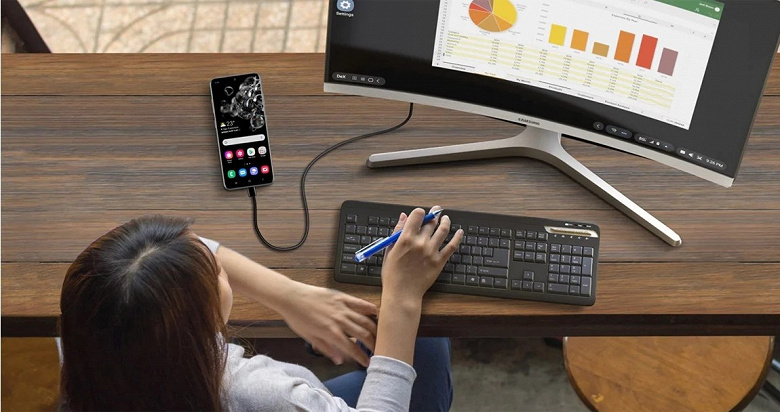 Flip5 will be the first model in the line to support DeX, and at the same time the most compact Samsung device with this feature.  
Galaxy Z Flip5 will get DeX support
Recall that the DeX function allows you to connect a smartphone to a monitor via USB-C and turn a mobile device into a kind of PC. The user will receive an OS with a desktop interface similar to Windows, the ability to work with applications in windowed mode, and so on. There is no word yet on whether past generation Flip models will receive DeX support.