RTX 4060 Ti starts at $400
As rumored, Nvidia introduced the GeForce RTX 4060 and RTX 4060 Ti graphics cards in mid-May, despite the fact that sales of the latter will start only on May 24th. 
To be more precise, apparently, the full announcement will take place a little later today, and now the Videocardz resource has shared information from the press release.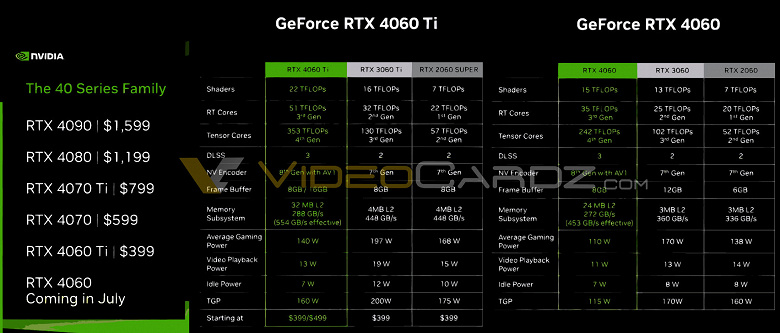 Let's start with the older model. For her, not only the characteristics are confirmed, but also the prices. The RTX 4060 Ti will indeed be available in 8GB and 16GB versions for $400 and $500 respectively. The card has 4352 CUDA cores and a 128-bit bus. The memory is clocked at 18GHz and has a TDP of just 160W.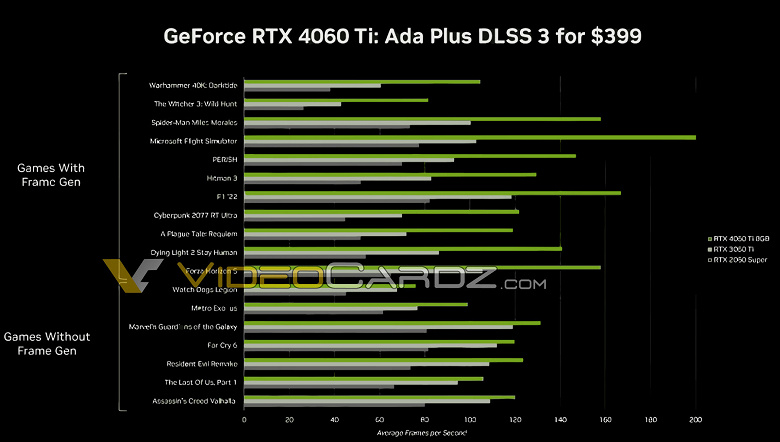 In terms of performance, without DLSS and frame generation in many games, the new product is not particularly faster than the RTX 3060 Ti. For example, in Far Cry 6, the difference between adapters fits into a couple of percent.  
`
GeForce RTX 4060 and RTX 4060 Ti introduced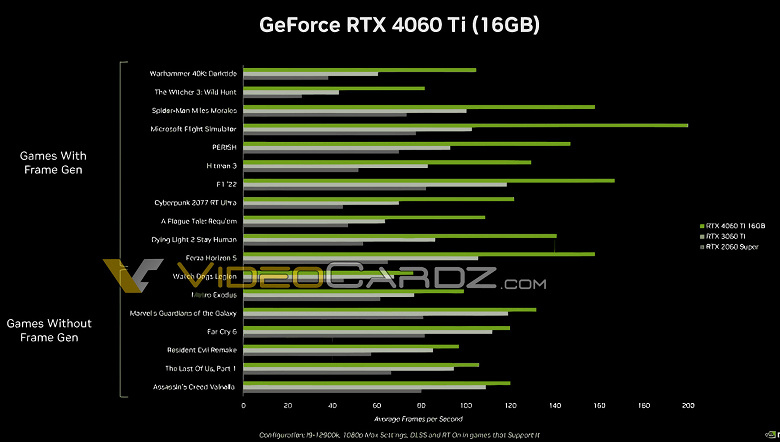 As for the RTX 4060, no pricing has yet been announced for the adapter. The card will go on sale in July, as will the 16GB version of the RTX 4060 Ti.  
The younger novelty has 8 GB of memory with a frequency of 17 GHz, a 128-bit bus and 3072 CUDA cores. TDP is only 115W. Performance without DLSS and frame generation is about 10-15% faster than the RTX 3060, according to the charts.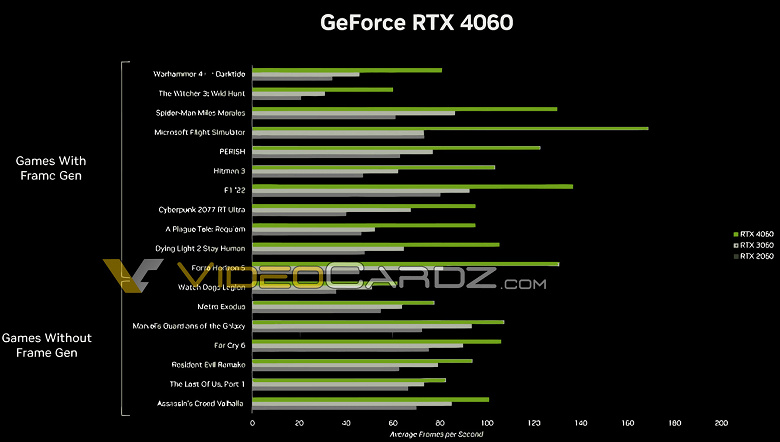 Thus, the RTX 4060 Ti and RTX 4060 in general are not very different from their predecessors, while the price of the younger model is not, and the older one costs the same $ 400 (for the 8 GB version) that was asked for the RTX 3060 Ti at launch. That is, for two years without changing the price, the performance gain in many games is limited to 10% or even less.