This is an MSI card.
The GeForce RTX 4060 video card was introduced a week ago, but will not be available for sale until July. But a photo of such an adapter has already hit the Web.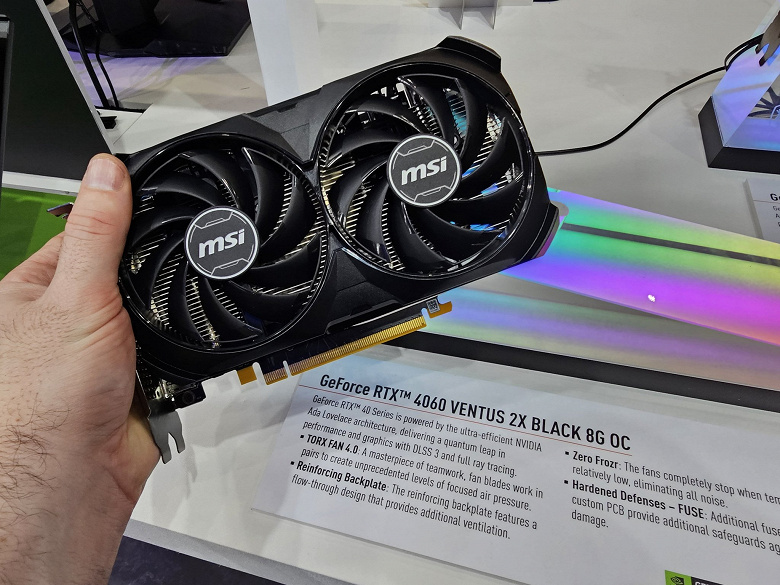 GeForce RTX 4060 lit up in the first photo
The picture shows a very compact model MSI RTX 4060 Ventus 2X. Considering the positioning of this line, it is likely that the card will cost the recommended $300. 
There are no technical details about the new product, but we know that the RTX 4060 contains 3072 CUDA cores and 8 GB of GDDR6 memory with a 128-bit bus. According to Nvidia itself, the new product is about 15% faster than the RTX 3060, which means that it can lose to the cheaper Radeon RX 7600, which, moreover, is already on sale. Recall that the RTX 4060 Ti 8GB was thematically criticized for its poor price-performance ratio.