They are thinner than the Gaming Trio models
A week ago, MSI announced a line of GeForce RTX 40 Gaming Slim graphics cards, which are thinner than most other current Nvidia graphics cards on the market. Then we knew about the RTX 4070 Ti, 4070, and 4060 Ti, but now the RTX 4080 and RTX 4090 have been added to them.
True, if the RTX 4070 and 4060 Ti occupied only two slots, and the RTX 4070 Ti required two and a half, then the RTX 4080 and RTX 4090 already occupied three.
GeForce RTX 4080 and RTX 4090 Gaming Slim models introduced
More precisely, the thickness of the RTX 4090 Gaming Slim compared to the regular Gaming Trio has decreased from 77 to 62 mm, and in the case of the RTX 4080, we are talking about a decrease in thickness from 67 to 62 mm. That is, the reduction is noticeable, especially for the older card, but a three-slot card does not correlate with the name Slim.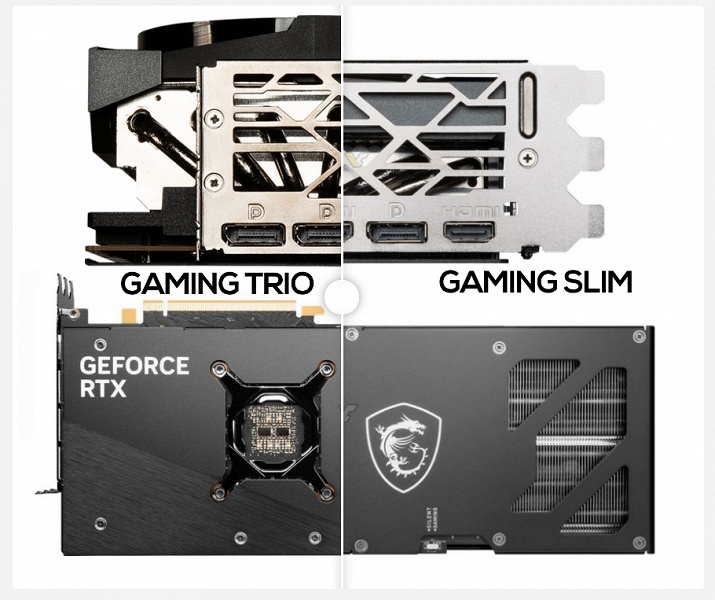 The cards have also become lighter. The older model weighs 1777g, and the younger one weighs 1673g. The Gaming Trio models, in the same order, weigh 2170g and 1876g.