With liquid CO
Galax has unveiled the GeForce RTX 4090 Hydro, arguably the smallest RTX 4090 on the market.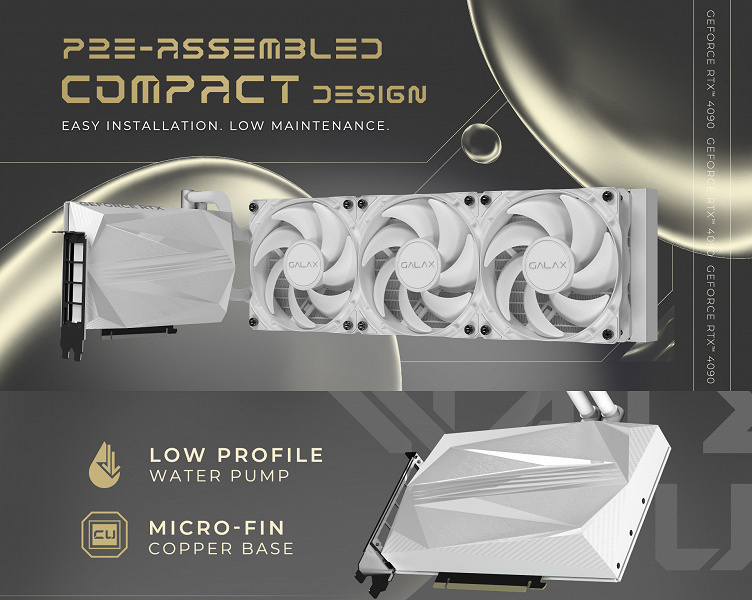 As you can see, the adapter itself is really quite small, which was achieved through the use of a liquid cooling system.  
The length of the 3D card itself is only 216 mm, and in the case the novelty occupies only two expansion slots. Of course, there is also a 400mm radiator with a pump, but it is mounted elsewhere anyway. 
GeForce RTX 4090, which is smaller than reference RTX 4060 Ti.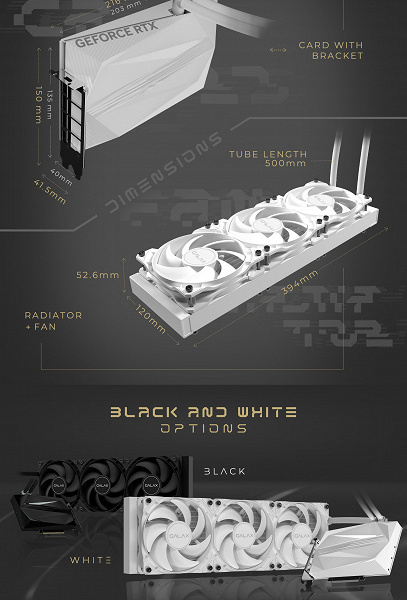 The new GPU frequency is 2580 MHz, which is not a record for the RTX 4090. The memory is not overclocked and runs at 21 GHz. For some reason, Galax does not say anything about the power subsystem. 
`