There are already a lot of problems with the Pixel 6 and Pixel 7 that Google is not able to solve in any way.
Market research company Statista conducted a survey among smartphone users and found an interesting trend. It turns out that almost 60% of Pixel users are ready to switch to a smartphone of another brand, and only about 26% said they are ready to remain loyal to the Pixel brand. For comparison, the graph below shows the opinions of Apple and Samsung smartphone users – and they are much more loyal to the iPhone and Galaxy brands, respectively.
Google is sabotaging itself.
The Phonearena resource believes that everything is due to the "buggy" of the Pixel 6 and Pixel 7 smartphones. Indeed, the Android developer company is not able to ensure the smooth operation of its devices out of the box. What's more, many Pixel bugs go unresolved for many months. For example, the Pixel 7 Pro has had screen issues for eight months since the device was launched. Not to mention a lot of software problems.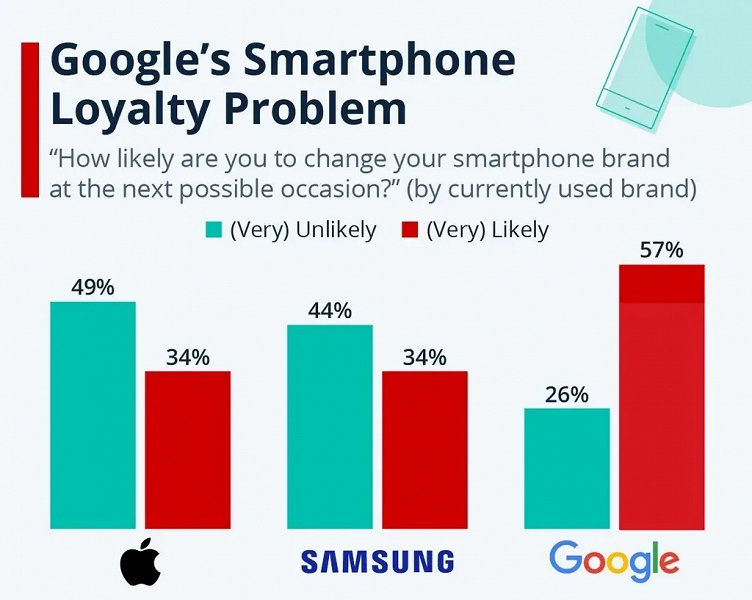 Because of all this, Google is losing audience loyalty and, in fact, sabotaging itself.