It is quite similar to older iPhones.
Honor is preparing some new smartphone, which, firstly, will receive a 100-megapixel camera, and secondly, will be similar to the current iPhone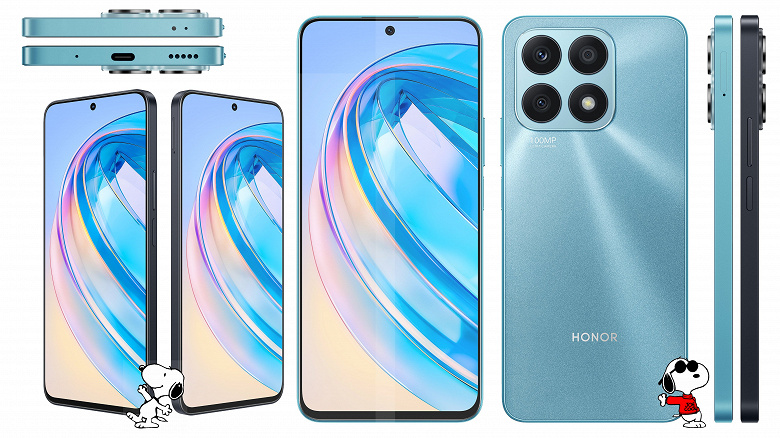 As you can see, there is no talk of full copying, but the novelty will receive a camera block approximately the same in shape and size as the top iPhone 14/13/12, a similar arrangement of camera sensors and flat side edges. 
In renders, you can also see a very narrow (except for the bottom) frame around the screen.  
As for the details, so far we can only talk about a 100-megapixel main camera, because the corresponding inscription is on the smartphone body. What characteristics the device will have in the rest, so far we can only guess.  
The insider SnoopyTech, who shared the renders, previously leaked high-quality renders of Asus Zenfone 9, Xiaomi 12T Pro and other devices to the Network in the same way before their official premiere.