The price is 30 dollars
Huawei has introduced a universal car charger with model number P0015, with a power of up to 88W (20V at 4.4A).
This power is available when connected via USB-A and USB-C. There is also a third USB-A connector that supports 30-watt charging (10V at 3A). When charging two devices, the power can be 66 and 30 or 88 and 18 watts.
Huawei launches 88-watt car charger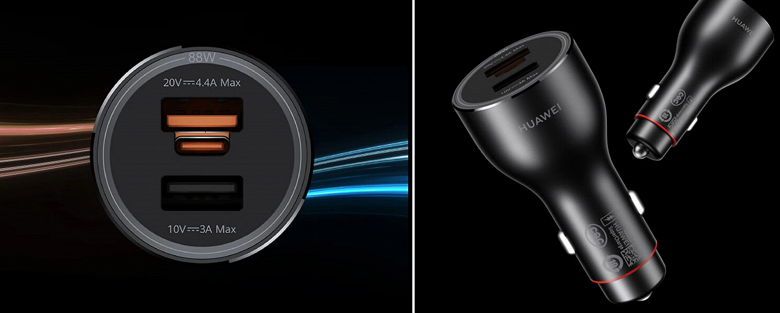 The package includes a cable with USB-A and USB-C connectors, which can withstand current up to 6 A.
In China, the price of new items is about 30 dollars.
`