It displays the charging power
Momax has introduced a cable for fast charging mobile devices, which is equipped with a small display and supports power up to 100 watts.
The cable is equipped with USB-C connectors, its length is 1.2, and the braid prevents tangling. The cable has a built-in E-Marker chip, it supports voltage up to 20 V and current up to 5 A.
Momax charging cable with screen for $6 introduced
The built-in miniature screen shows the current charging power in real time. The cable itself also supports data transfer and USB2.0 specifications.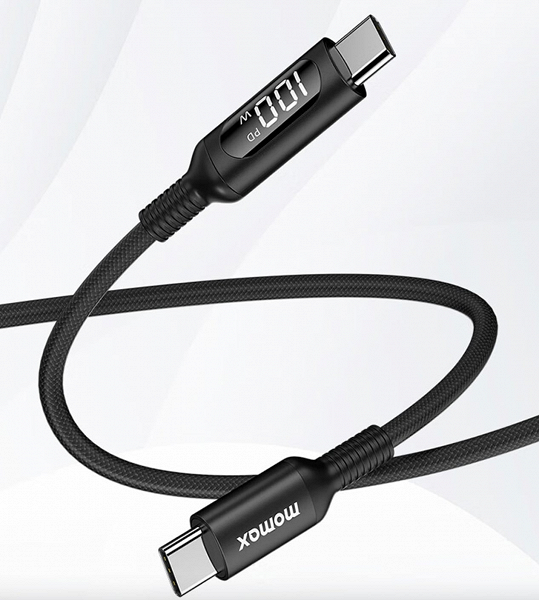 The price of new items in China is only about 6 dollars.
`