The new version of the device has only one difference from last year
In China, sales of the Huawei MateBook E GO 2023 tablet running Windows 11 have started. It has only one difference from last year's model, but the difference is significant – it concerns the hardware platform.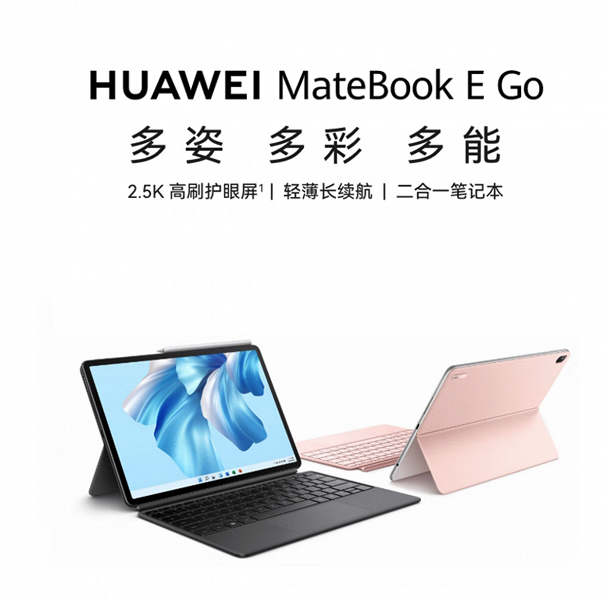 If last year's version is based on SoC Snapdragon 8cx Gen 2, then the new version received SoC Snapdragon 8cx Gen 3. At the same time, interestingly, the processor frequency in Snapdragon 8cx Gen 3 is lower: 2.69 GHz versus 3.0 GHz for Snapdragon 8cx Gen 2 .
Otherwise, nothing has changed: MateBook E GO 2023 is equipped with a 12.35-inch IPS screen with a resolution of 2.5K and a frame rate of 120 Hz, two USB-C ports, a pair of speakers, cameras with a resolution of 8 and 13 MP. The thickness of the device is 7.68 mm, weight – 710 grams.
The price of the version with 16 GB of RAM and 256 GB of storage is $590. The 16GB RAM and 512GB storage variant is priced at $690.