After unexpectedly announced discounts, Tesla electric car prices in China are now 13-24% lower than autumn levels
Hundreds of Tesla owners gathered at the automaker's showrooms in China over the weekend demanding discounts after the sudden price cut, Reuters reported. They think they overpaid for the cars.
Buyers didn't think prices would be cut so drastically earlier this year. The planned expiration of the state subsidy at the end of 2022 also encouraged many to buy cars before the end of the year.
After unexpectedly announced discounts, prices for Tesla electric cars in China are now 13-24% below the autumn level. Analysts say Tesla's move is likely to boost sales, which fell in December, and force other electric car makers to cut prices as well.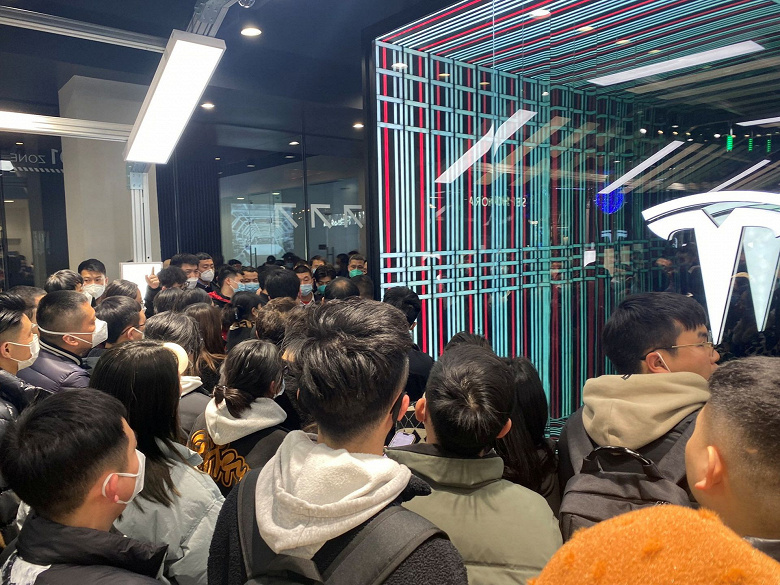 "This may be normal business practice, but a responsible enterprise should not behave this way," one Tesla owner said on Saturday. He and other Tesla owners, who said they received delivery in the final months of 2022, said they were frustrated by Friday's sudden price cut and Tesla's lack of explanation to recent buyers.
The police arranged a meeting between Tesla employees and the assembled owners, where the car owners handed over a list of demands, including an apology and compensation or. Tesla employees agreed to respond by Tuesday.
Tesla has no plans to compensate customers who received shipments before the latest price cut, a Tesla China spokesman told Reuters on Saturday.