A smaller 27-inch model has been added to the 32-inch model
As part of the CES 2023 exhibition, Samsung introduced an updated line of "smartmonitors" M8 – their feature is the presence of their own pre-installed operating system based on Tizen, due to which many functions can be used without even connecting the monitor to a computer.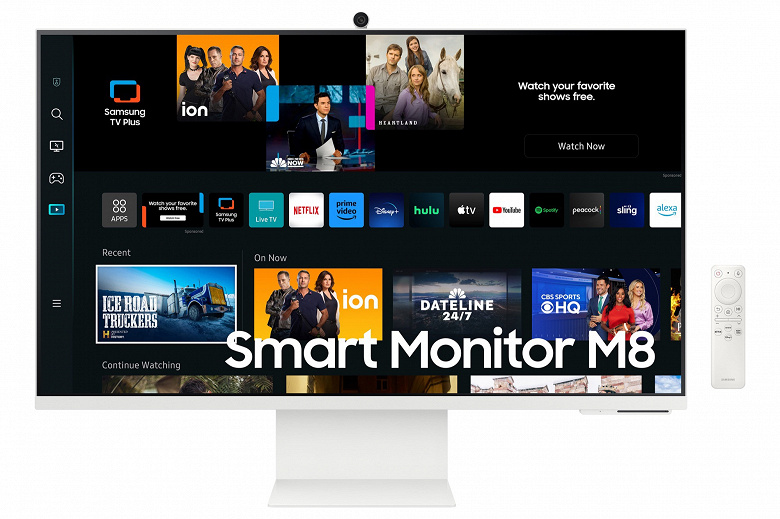 The resolution of the new 27-inch model is the same as the 32-inch model – 4K. Both models are equipped with stands that allow you to adjust the height and angle of the screen, as well as transfer it from landscape to portrait mode. And if necessary, monitors can be installed on an alternative stand with a VESA mount.  
Directly through the monitor, you can control various devices in the SmartThings ecosystem (for example, cameras or door locks), and the Smart Hub function provides direct access to various video streaming services (Amazon Prime Video, Netflix, YouTube). Finally, the new Smart Monitor M8 received a built-in webcam that allows you to transfer or record video in 2K resolution.