But it still needs to be improved.
Guangdong Huitian Aerospace Technology has unveiled a prototype of an innovative "flying car" that is unlike anything else in the world. This is almost a classic car, similar to the American Hummer, with four propellers that lift it into the air. The network has already appeared the first data about the novelty.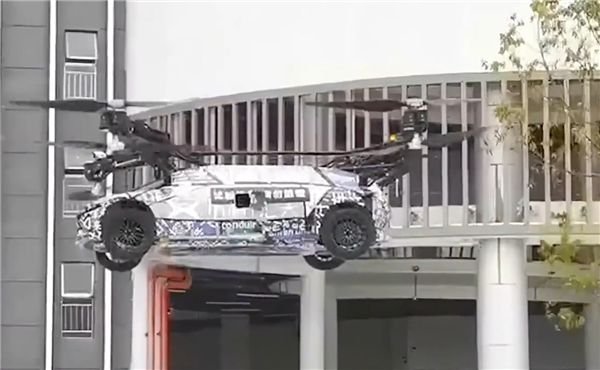 It is reported that the novelty is already capable of flight, but the stability and lack of vertical takeoff indicate room for improvement. It is also noted that the propellers are very noisy, so the developers will have a lot of work before the release.
In China, showed a new prototype of the "flying car".
In addition, Xiaopeng Huitian has developed the Luhanger X2 two-seat flying car, which has received a flying license from the Ministry of Civil Aviation of China. This model has already been tested and is being prepared for production. The Luhanger X2 has completed over 3,000 test flights since its first successful flight in June 2021.
As expected, mass production should begin in 2024, and the novelty itself will be available at a low price. Note that the Luhanger X2 is credited with a maximum takeoff weight of 560 kg, flight time on a single charge of about 35 minutes and a maximum speed of 130 km/h.