The price is 300 dollars
Xiaomi has introduced the new Xiaomi Soft wind Air Conditioner, which is offered at the stage of collective financing at a price of $ 300. The price will then increase to $375.
The device contains more than 600 micro-holes, which the company says provide a softer and more comfortable airflow. You can adjust the airflow direction (up, down, sideways) and its speed in the corresponding application.
In China, Xiaomi Soft Wind Air Conditioner receive Xiaomi Mi Band 8 as a gift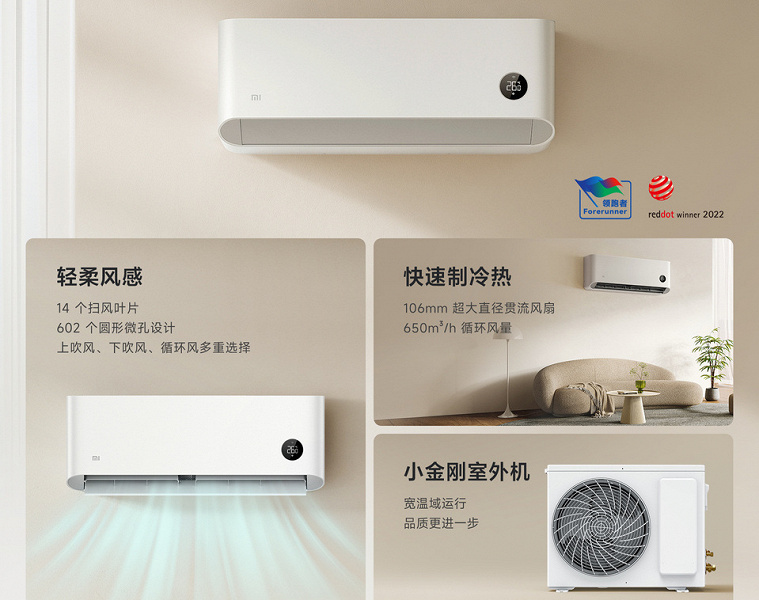 Xiaomi claims that the device can quickly cool and heat a room with efficient temperature and humidity control. The air conditioner has a wide operating temperature range, as well as a low noise level. In an hour, he drives 650 m 3 of air through himself.
The first customers will receive a Xiaomi Mi Band 8 fitness bracelet as a gift.
`