With physical overclocking button
Infinix is ​​expected to launch the Note 12i 2022 and Zero 5G 2023 phones in India soon, but the Zero Book Ultra laptop is also expected to debut with them. The official teaser has already been published and there are technical details.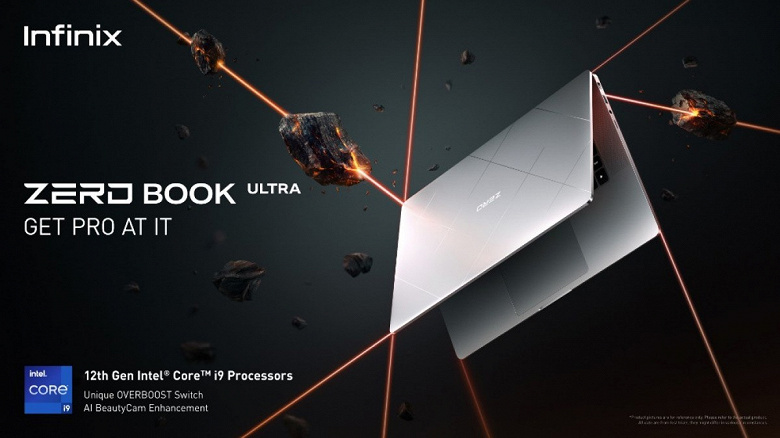 The creators themselves point to the presence of a Core i9 processor and a physical button in the laptop that provides CPU overclocking. Also, the device will have a cooling system with two fans.
According to preliminary data, Zero Book Ultra will be offered in versions with both 16 GB of LPDDR5 RAM and 32 GB. The database will have a 512 GB SSD, for a surcharge – 1 TB. The resolution of the IPS screen with a diagonal of 15.6 inches will be 1920 x 1080 pixels, the maximum brightness is 400 cd / sq.m. The battery capacity will be 70 Wh. The weight and thickness of the laptop are called – 1.8 kg and 17 mm.