At the same time, there are three versions of the GeForce RTX 3060 in the top 5
The Nvidia GeForce RTX 4080 video card sensationally made its way to the top spot of the best-selling 3D cards in the ranking of the North American site Newegg. At the same time, the GeForce RTX 4090 took only third place in the same ranking.
Interestingly, just a couple of weeks ago, extremely sluggish demand for the RTX 4080 was reported. A rather strange state of affairs, but perhaps users liked the inexpensive and overclocked Gigabyte GeForce RTX 4080 Gaming OC with a price of $ 1270, which is located on the first positions.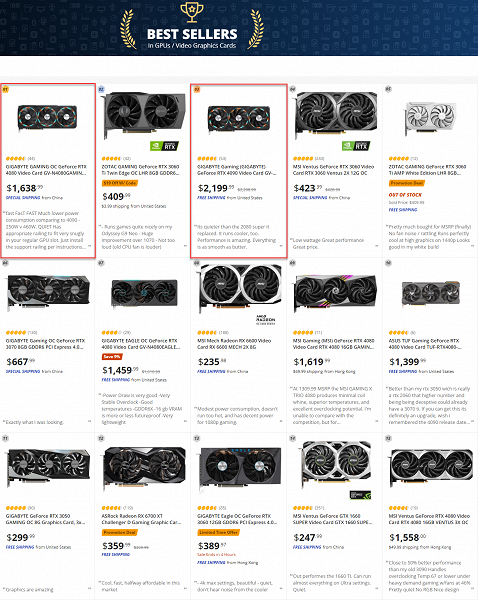 In second place in the Newegg ranking is a budget gaming hit: the GeForce RTX 3060 from Zotac, and in fourth and fifth place is the GeForce RTX 3060 from MSI and again Zotac. Actually, the GeForce RTX 4090 got into the environment of these models.