The market is "overstocked" due to parallel imports
In theory, due to Apple's departure from Russia, potential buyers of "apple" equipment should have faced a shortage and a large increase in prices, but in fact everything turned out differently – they began to import so much equipment through parallel imports that the choice hardly decreased, and prices (compared to last year) went down. Overstocking of the market is called the main reason for the decline in the cost of the iPhone: according to Izvestia, Apple smartphones in large retail chains have fallen in price by 6-10%.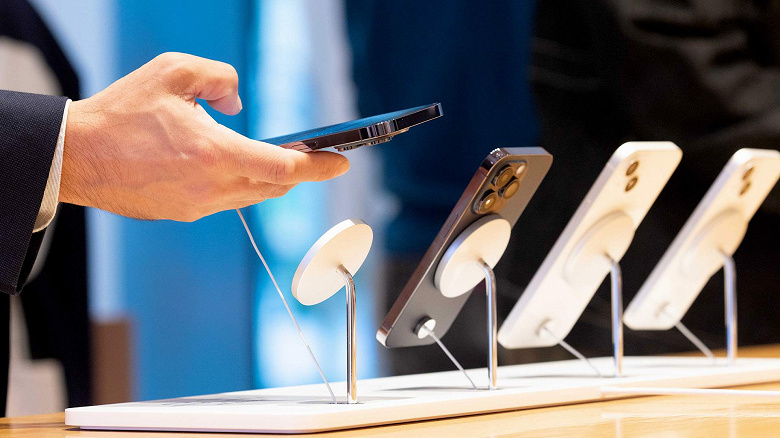 An employee of one of the retailers spoke about the reduction in the cost of the iPhone. A representative of a company that is a partner of several electronics manufacturers agrees with him.
Prices in online stores indicate the same. At the end of last week, re:Store discounted the iPhone by 1-5 thousand rubles, depending on the model and amount of memory. Approximately 5% (up to 96 thousand rubles) in the re:Store, the iPhone 14 256 GB with eSIM fell in price. The cost of the iPhone 14 Pro 128 GB with two SIM cards has decreased by almost the same amount – now they are asking for 110 thousand rubles.
Izvestia: stores are full of iPhones, prices are falling
" Apple's current product line is becoming more affordable each year ahead of new releases in September. This year at re:Store is no exception – the cost of MacBook, iPhone, iPad and Apple Watch is reduced , "said the Inventive Retail Group, which manages re:Store.
`
In the MTS online store, the price of the iPhone 14 128 GB has been reduced by almost 13%, to 78.5 thousand rubles, the version with 256 GB of flash memory has fallen in price by 7%. In M.Video – Eldorado, the iPhone 14 Pro 256 GB fell in price by almost 10%, to 126 thousand rubles.
According to Denis Kuskov, CEO of TelecomDaily, the decline in prices is due to sellers overestimating the demand for these gadgets and underestimating the effect of parallel imports. The expert notes that the forecasts of queues and a catastrophic shortage of "apple" smartphones after the cessation of Apple's deliveries to Russia did not come true – more than enough of these devices are imported into the country.