It has excellent off-road capability
The Tank 300 off-road vehicle appeared in Russia not so long ago, and sales started in Kazakhstan a week ago . Meanwhile, the authoritative publication "Behind the Rulem" conducted a test drive and highlighted the strengths and weaknesses of the car.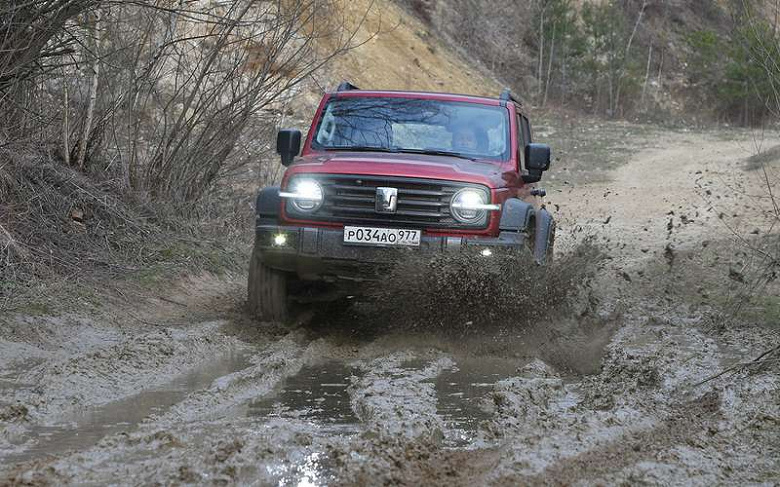 Despite its more modest dimensions, it is often compared to the Toyota Land Cruiser. To the advantages of the car, the magazine "Behind the wheel" attributed a powerful off-road body kit, which is not just for beauty. In real conditions, it turned out that the body kit can withstand a direct blow at speeds up to 15 km / h, and LED optics perfectly illuminate the road in any conditions.
Checked on our own experience – when driving through another ravine, the front bumper was hard on the ground. Although the plastic was a little wrinkled from contact, everything straightened out at the sink without outside help and without consequences.
The car received useful electronic off-road assistance systems. Separately, the "power turn" function that the Toyota Land Crusier 300 or the new Ford Bronco has is noted.
`
How correct is it to compare it with the Toyota Land Cruiser
One of the most interesting features is the power reversal. To activate it, you need to turn on the off-road cruise control and downshift. During a power turn, the rear inner wheel is blocked, and the turning radius becomes one and a half times smaller: the track that was internal becomes external.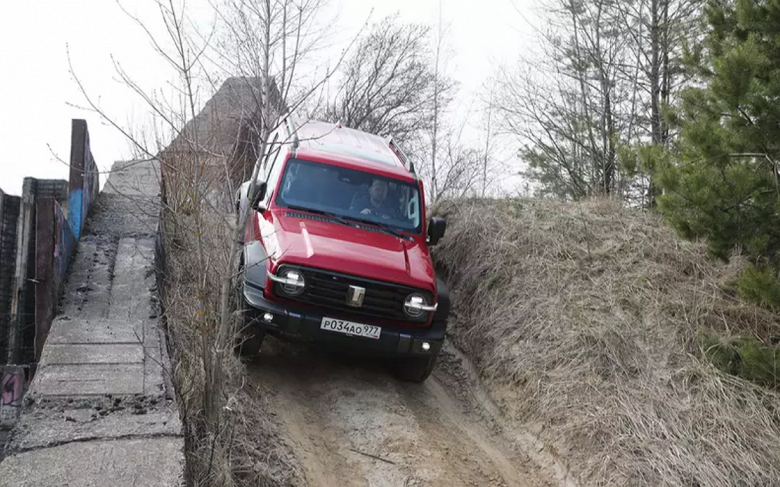 Also useful will be the "transparent hood" function, in which the cameras broadcast on the display what is happening in front of the car. There are several off-road modes that change the responsiveness of the accelerator, the algorithms of the gearbox, and the amount of allowable slip.
Off-road "Tank" has not only electronics, but also hardware. The front axle is connected rigidly, and it is allowed to do this even on the go. On all-wheel drive, you can accelerate to 80 km / h. Downshift is supplemented by two wheel locks. The rear is included in the basic equipment, and the front is the prerogative of the maximum configuration.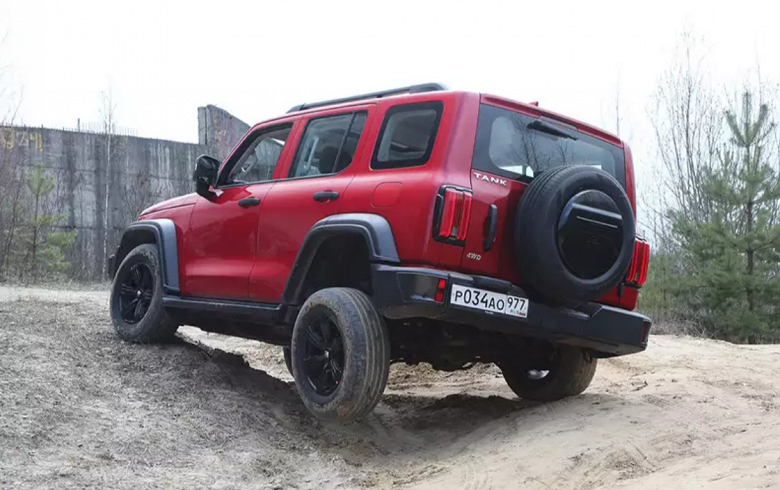 With the cross-country ability of the novelty, everything is not bad, the clearance is almost 22 cm, the car has large entry and exit angles. They want here Tank is still inferior to Suzuki Jimny, Land Rover Defender and Ford Bronco.
The obvious disadvantages include high fuel consumption and a price of four million rubles.