Country singer Jessie James Decker and her husband, Eric Decker, surprised fans with the announcement of their fourth pregnancy. While sharing the exciting news, Jessie took to Instagram to address some of the unique challenges she's experiencing due to her breast implants. In this article, we delve into Jessie's candid revelations about her implants, her thoughts on breastfeeding, and the unexpected nature of her current pregnancy.
Breast Implant Challenges During Pregnancy: As Jessie James Decker embraces her fourth pregnancy, she openly discusses the "issues" she's facing with her breast implants. Holding a Q&A session on her Instagram story, the country singer reveals that her breast implants experience significant changes as she progresses through pregnancy.
Confidence in Breastfeeding: Amidst questions about her breast implants and potential breastfeeding challenges, Jessie confidently states that she's not worried. She has experience nursing with implants before and reassures her followers that it went well.
Size Fluctuations and Future Plans: Jessie elaborates on the challenges she's facing, noting that her implants "get massive" during pregnancy, almost quadrupling in size. She humorously admits that if she had known about this aspect earlier, she might have opted for a smaller size. She candidly shares her future plans for a reduction and downsizing, emphasizing that while the experience has been interesting, she's ready for a change.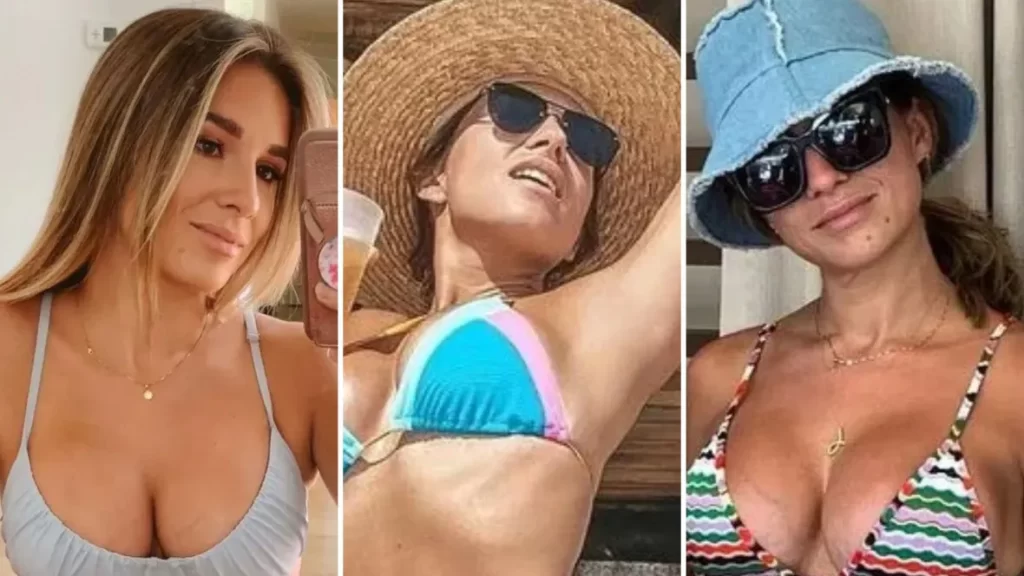 Unplanned Pregnancy and Divine Timing: The announcement of Jessie's pregnancy came as a surprise to many, including the couple themselves. The country singer reveals that the pregnancy was not planned, admitting that while she and Eric had discussed the possibility of him undergoing a vasectomy, they ultimately left their family planning in the hands of fate.
`
Joy and Excitement Amidst the Unexpected: Despite the unplanned nature of the pregnancy, Jessie James Decker radiates joy and excitement. She expresses her happiness and excitement about this new chapter in their lives, emphasizing that unexpected twists often lead to the most beautiful outcomes.
Keeping the Gender a Secret: While Jessie knows the gender of her upcoming baby, she has chosen to keep it a secret from her fans for now. This decision adds an element of anticipation and surprise to the journey.
Celebrating the Growing Baby Bump: Jessie shares her growing baby bump with her followers, posting a video on Instagram that captures her changing figure. The video shows her strolling onto a balcony in Hollywood, radiating positivity and confidence.
Family and Fun: The Deckers' family is already a source of happiness and laughter. With three children—Vivianne, Eric, and Forrest—the couple has embraced parenthood fully. Their entertaining partnership was highlighted in a Father's Day ad for Aviation Gin, demonstrating their dynamic relationship and shared sense of humor.
Future Plans and Surprises: While Jessie playfully joked about Eric's reluctance to undergo a vasectomy, this pregnancy serves as a reminder that life often takes its own course. The Deckers remain open to surprises and have embraced the unexpected journey.
View this post on Instagram
Jessie James Decker's candid revelations about her breast implant challenges during pregnancy shed light on the diverse experiences of expectant mothers. Her ability to share personal details with humor and honesty resonates with her fans, making her pregnancy journey relatable to many.