The anticipation surrounding the Lenovo Tab P12 tablet's debut in the Indian market is building up as reports hint at an upcoming sale date. With remarkable features and global success, this tablet is set to make a significant impact in the Indian tech arena.
Sale Date and Pricing Speculations
A report from TheTechOutlook suggests that the Lenovo Tab P12 tablet will be available for purchase in India starting September 5 at 12 PM IST. While the Indian pricing remains undisclosed, the tablet was launched in global markets with a starting price of EUR 399, approximately Rs. 36,168. This competitive pricing strategy places the tablet within reach of diverse consumers.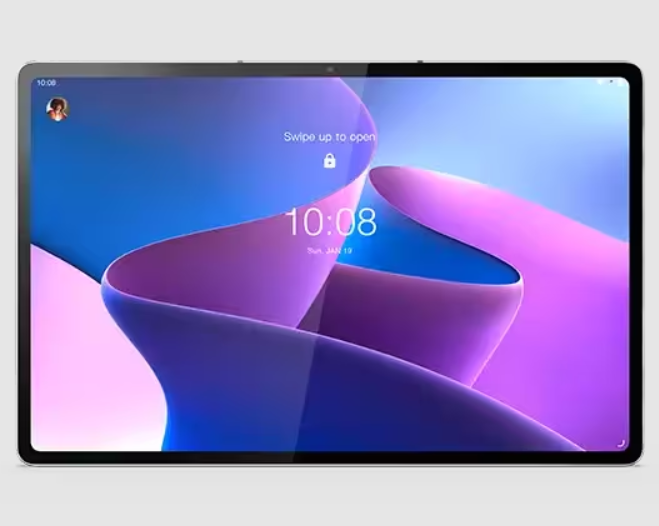 A Glimpse into Specifications
The Lenovo Tab P12 tablet, initially launched in July for global audiences, is primed to offer an exceptional user experience. Equipped with a MediaTek Dimensity 7050 octa-core SoC, this tablet boasts impressive power and efficiency. It also arrives in three variants, offering varying RAM and storage options.
Immersive Display and Sound Quality
A standout feature of the Lenovo Tab P12 is its expansive 12.7-inch LTPS LCD display with a stunning 3K resolution of 2,944×1,840 pixels. This promises vivid visuals and vibrant colors for an enhanced viewing experience. The tablet takes audio performance to another level with its quad JBL speakers, ensuring a rich and immersive sound quality that complements its impressive visuals.
`
Color Options and Design
The tablet comes in two elegant color choices—Storm Grey and Oat. This thoughtful variety allows users to choose a hue that resonates with their personal style. The design itself is sleek and modern, making the Lenovo Tab P12 a device that stands out aesthetically.
Camera and Battery Power
The Lenovo Tab P12 tablet continues to impress with its camera capabilities. An 8-megapixel rear camera equipped with LED Flash captures moments with clarity. On the front, a 13-megapixel ultra-wide sensor ensures stunning selfies and video calls. Powering these features is a substantial 10,200mAh battery, promising extended usage and video playback times of up to 10 hours.
Seamless Performance and Storage Flexibility
With its MediaTek Dimensity 7050 SoC at its core, the Lenovo Tab P12 guarantees smooth multitasking and responsive usage. It offers up to 8GB of RAM and storage options of up to 256GB, with the added benefit of expandability. This ensures that users have ample space for their files, apps, and multimedia content.
As the Lenovo Tab P12 tablet prepares to make its mark in India, the combination of impressive specifications, immersive display, stellar sound quality, and competitive pricing positions it as an appealing choice in the tablet market. The upcoming sale date on September 5 promises eager consumers the opportunity to experience the next level of tablet technology that Lenovo has to offer.