It claims to be the world's first full-size dual-screen laptop.
Lenovo, which previously announced the YogaBook 9i at CES 2023, has unveiled it in China, where it will be offered as the Lenovo YogaBook 2023. It claims to be the world's first dual-screen full-size laptop.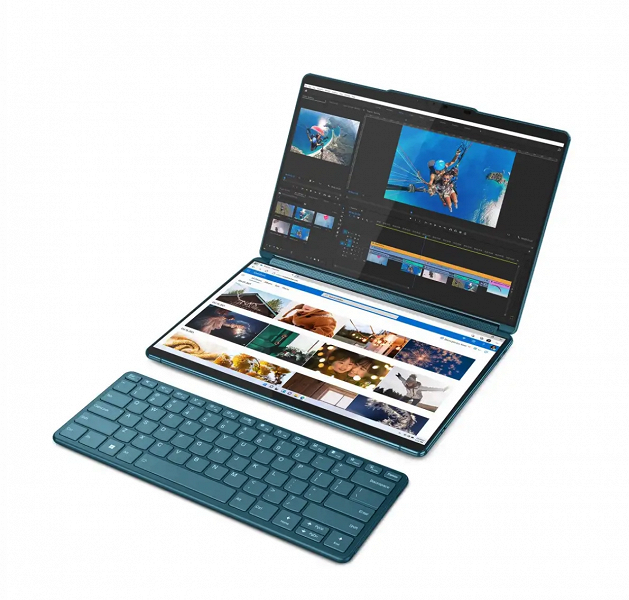 The laptop received two 13-inch OLED screens, while the lower screen is touch-sensitive. Users can also connect a wireless keyboard.
The laptop features a 13th Gen Intel Core i7 processor with Intel Iris Xe graphics, 16GB LPDDR5X RAM, and a 512GB to 1TB SSD. The battery capacity is 80Wh, which lasts for 10 hours when using both screens or up to 14 hours when one screen is on.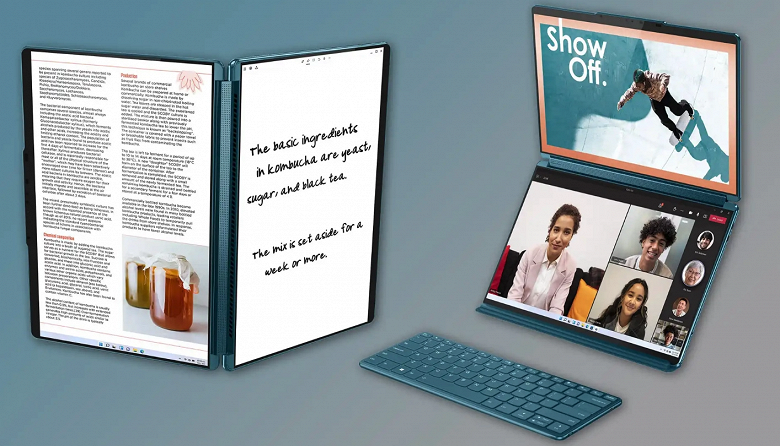 In the US, the price starts at $ 2,100, in China the price has not yet been announced.