The 27-inch touchscreen is built into a rugged case that resists dust, moisture and shock
LG introduced the StanbyME Go 27LX5, a portable display built into a suitcase. Obviously, the company expects that users will take such a device with them on a trip or even on a picnic to watch a movie or play a game not on a small smartphone or tablet, but on a full screen. The LG StanbyME Go features a 27-inch 1080p touchscreen display with Dolby Vision support, the screen can be installed in various positions: horizontal or vertical, tilt from 0 to 90 degrees, rotate and adjust in height within 18 centimeters. It can also be placed as a desktop touch panel.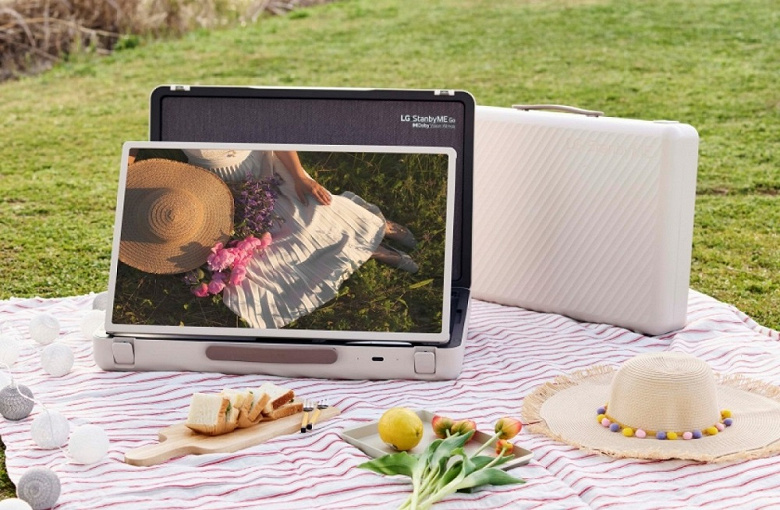 LG StanbyME Go received 20W speakers that adapt to the angle of the display and support Dolby Atmos. The display runs LG WebOS, which is used in the company's TVs and allows you to stream content from iOS or Android devices using AirPlay or Miracast. There is also an HDMI port for cable connection. LG claims that the case has passed US Department of Defense durability tests and is resistant to low pressure, high temperatures, dust, vibration, salt spray, shock and drops. LG StanbyME Go is equipped with a built-in battery that can provide up to three hours of operation without external power.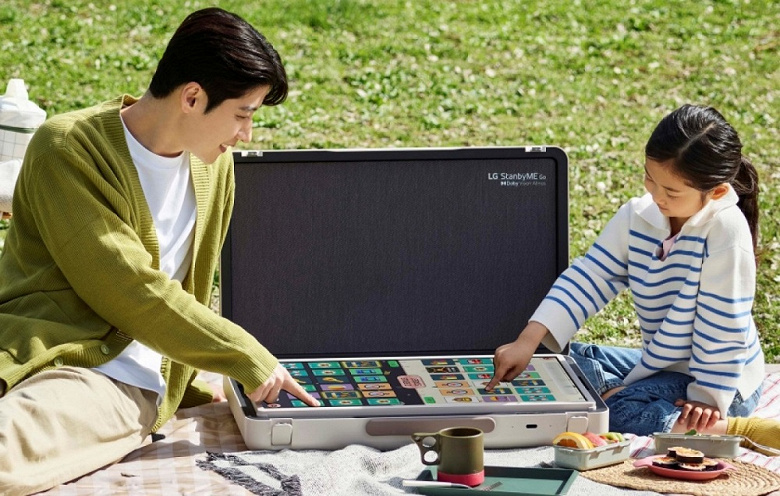 LG introduced StanbyME Go – a portable display in a suitcase
The LG StanbyME Go display will go on sale in the South Korean market on July 7th. The cost of new items will be 1.17 million won, which is equivalent to about $885.