Price starts at $580,000
Concorde has unveiled the luxury motorhome Liner 1090 GIO, which has everything you need for life on the road, as well as a garage for a passenger car.
The garage is designed for a car up to 4.3 m long and up to 1.36 m high, which weighs no more than 1400 kg. The manufacturer notes that this is a class of Mazda Miata and other similar cars.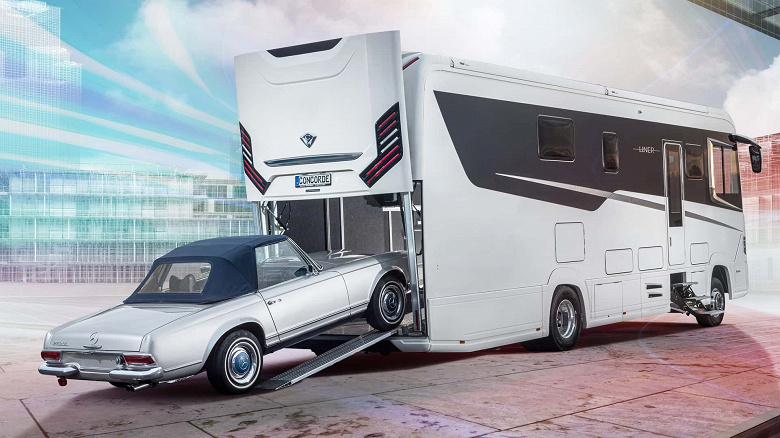 The garage is located at the rear of the caravan, which reduces the bedroom space and lowers the ceiling height. The motorhome's "relaxation centre", as Concorde calls it, can fit a double bed. The bathroom has stainless steel fixtures, a cast stone vanity and ample storage space.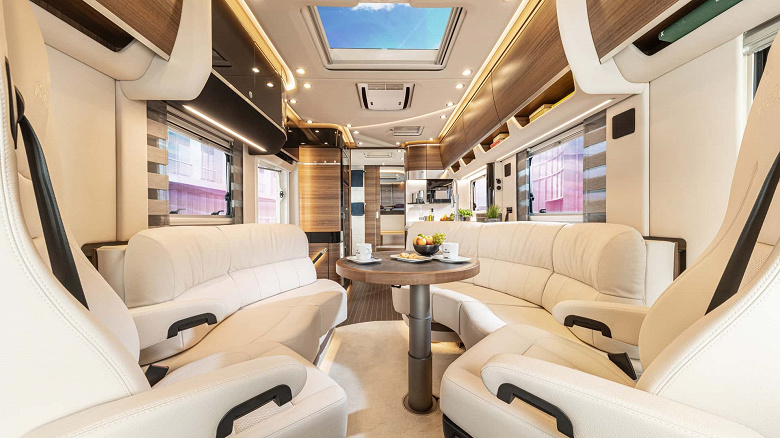 The Liner 1090 GIO features a U-shaped kitchen between the front living area and the bedroom. There's a refrigerator and pantry on one side, and a sink, countertop, and cooktop on the other. There is also ample storage space above and below the kitchen.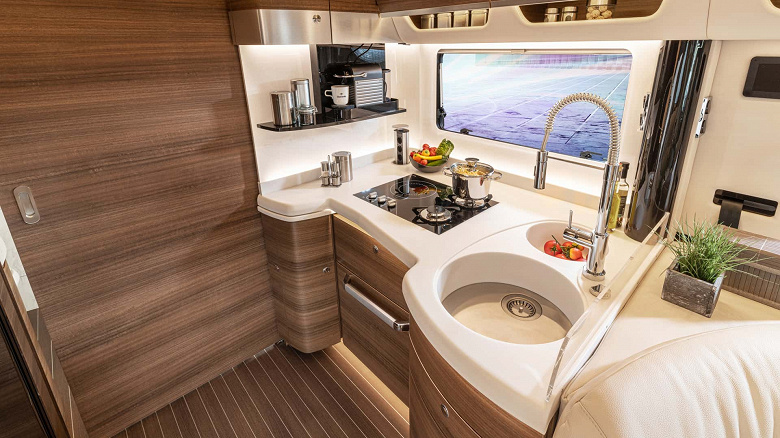 Mercedes-Benz chassis, 7.7 l, 12 tons, 1200 Nm, luxurious interior and garage for the car
The living room and bedroom are available in a variety of colors, finishes and materials, with two bench seats facing each other and a dining table in the middle. The two front captain's chairs also swivel to increase seating space. The front of the motorhome features a leather-wrapped dashboard and raised seat.
`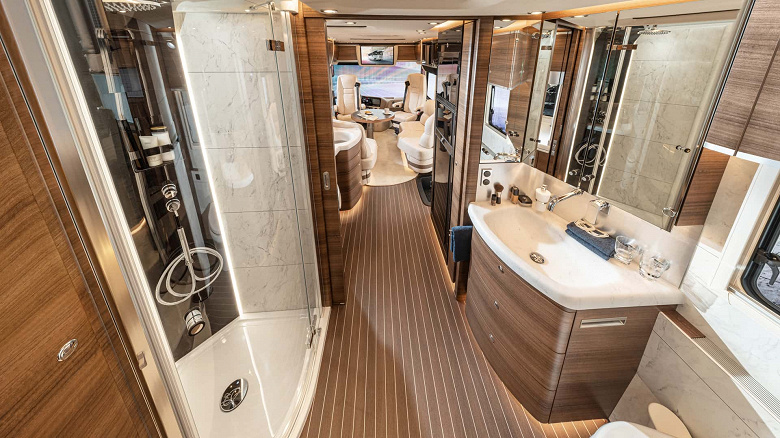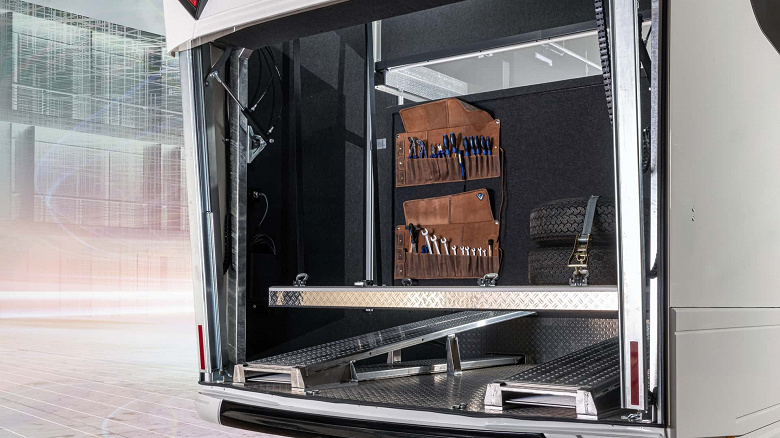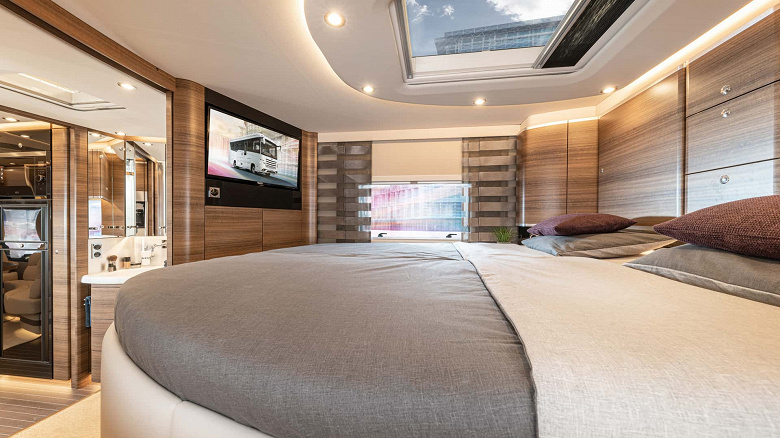 The Concorde Liner 1090 GIO is built on a Mercedes-Benz chassis. It is powered by a 7.7-liter inline-six engine that produces 299 hp. and torque 1200 Nm. Its length reaches 11.5 m, its width is 2.5 m, and its weight is more than 12 tons. Price starts at $580,000.