However, there are no significant improvements
With the release of the new model, the Surface Laptop Go line of laptops has ceased to be budgetary, having risen in price from $500 to $800. But Microsoft has an even more affordable solution, and it has also changed generations. We are talking about the hybrid tablet Surface Go 4. However, the change of generations also brought a significant price increase.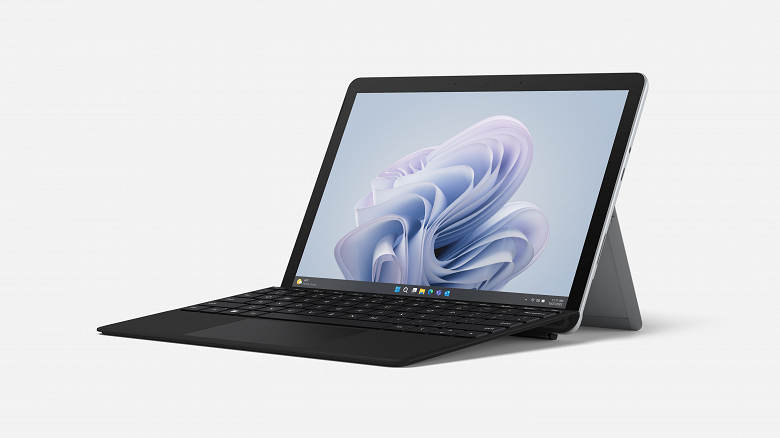 Microsoft has decided to get rid of very affordable mobile PCs.
For the new product, they are asking not $400, like last year's model, but $580. At the same time, it is based on the Intel Processor N200 instead of the Pentium Gold 6500Y in the basic version of the previous generation.
RAM is now at least 8 GB, and it is LPDDR5. The storage capacity varies from 64 to 256 GB.
The tablet is equipped with a 10.5-inch diagonal IPS screen with a resolution of 1920 × 1280 pixels. Autonomy is promised up to 12.5 hours.
Among the rest, we can note an 8 MP camera, USB-C 3.1, Wi-Fi 6, dimensions 245 × 175 × 8.3 mm with a weight of 521 g, as well as the fact that this model will not be aimed at ordinary consumers – it is focused for the corporate segment.
`