Based on the OpenAI GPT language model, but newer than ChatGPT
Google today introduced the Bard service as a response to ChatGPT, and Microsoft announced an update to the Bing search engine with the implemented GPT language model.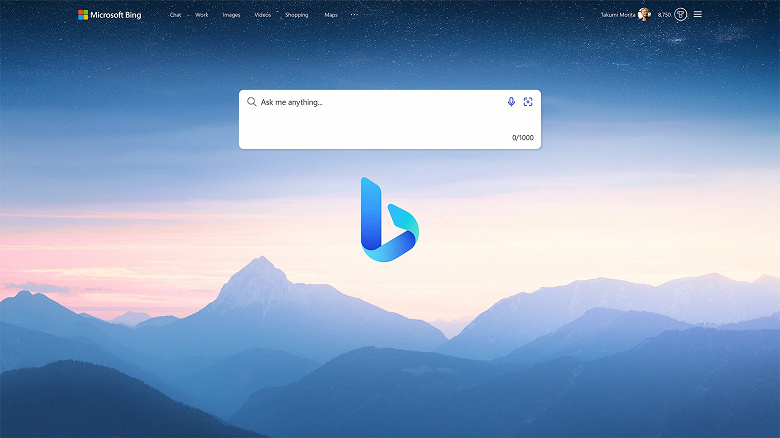 Microsoft is calling it the all-new AI-powered Bing search engine, which should provide improved search, more complete answers, a new chat interface, and the ability to create content.
Artificial intelligence will revolutionize every category of software, starting with the biggest category, search. Today we're launching Bing and Edge powered by co-pilot and AI chat to help people get more out of search and the web
Regarding the new Bing search and the new Edge browser, Microsoft itself highlights a number of key features.
Best search. The new Bing provides an improved version of the familiar search, providing more relevant results for simple things like sports scores, stocks, and weather, as well as a new sidebar that shows more complete answers if you need them.
Complete answers. Bing scours results from all over the web to find and summarize the answer you're looking for. For example, you can get detailed instructions on how to substitute eggs for another ingredient in a cake you're baking right now, without having to look through multiple results.
New chat experience. For more advanced searches, like planning a detailed itinerary for a trip or researching which TV to buy, the new Bing offers a new interactive chat. With chat, you can refine your search until you get the complete answer you're looking for, asking for more details, clarity, and ideas – with links available so you can act on your decisions immediately.
Creative spark. There are times when you need more than an answer – you need inspiration. The new Bing can generate content to help you. It can help you write an email, create a five-day itinerary for your dream vacation to Hawaii with links to book your trip and accommodation, prepare for an interview, or create questions for a quiz. The new Bing also cites all of its sources, so you can see links to the web content it links to.
New Microsoft Edge interface. We've updated the Edge browser with new AI capabilities and a new look and feel, and added two new features: Chat and Messaging. With Edge's sidebar, you can request a summary of a long financial statement to get the key takeaways, then use the chat feature to request a comparison with a competitor's financials and automatically place it in a spreadsheet. You can also ask Edge to help you compose content, like a LinkedIn post, by giving it a few tips to get you started. After that, you can ask them to help you update the tone, format, and length of the post. Edge can understand the web page you are on and adapt accordingly.
Bing is not based on the same language model that ChatGPT is based on, but on a new generation model. Maybe it's GPT-4, but the press release doesn't say that directly. The company also notes that it has created Microsoft Prometheus, its own method of working with the OpenAI language model, which allows you to use the latter as efficiently as possible.