Users will have access to innovations in June 2023
Microsoft has announced an important Windows 11 update for fans of the latest trendy chatbots based on artificial intelligence. Bing's proprietary interface based on ChatGPT will be built right into Windows 11.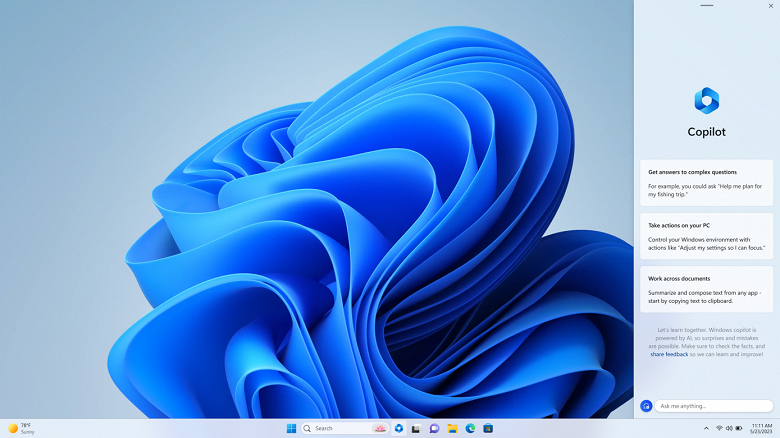 Among other things, the new Windows Copilot chatbot will be available right on the Windows 11 taskbar to make it easier for users to find and change settings. Also, Copilot will make it easier to compose texts and compile content, for example, from the clipboard.
Microsoft makes chatbot ChatGPT part of Windows 11
Windows Copilot will also make it easier to access existing Bing/ChatGPT features. Microsoft Chief Product Officer Panos Panay explained:
As with Bing Chat, you can ask Windows Copilot a range of questions, from simple to complex. If I want to call my family in Cyprus, I can quickly check the local time to make sure I don't wake them up in the middle of the night. If I want to plan a trip to visit them in Cyprus, I can ask Windows Copilot to find flights and accommodation for my family for the winter holidays.
`
The ChatGPT-based Bing integration on Windows 11 is scheduled to roll out to users in June 2023.