The price of a "blank" PC – without memory and OS – only $ 840
Minisforum has officially unveiled the HX99G mini-computer, which packs quite powerful components in a very small package – this is an eight-core Ryzen 9 6900HX processor and a Radeon RX 6600M dGPU. The novelty has replaced the model HX90G, announced in May last year.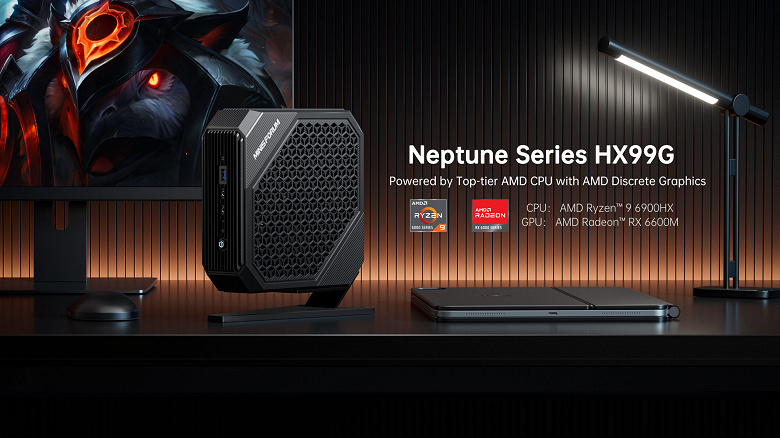 The dimensions of the HX99G are 205 x 203 x 69mm. The picture shows a custom cooling system, which is indispensable when such a small package houses a processor with a TDP of 45W and a dGPU with a TDP of 100W. This cooling system is represented by two fans, a radiator and seven heat pipes (3 for CPU, 4 for GPU). Liquid metal is used as a thermal interface – as in modern gaming laptops. The manufacturer notes that such a cooling system is not only efficient, but also quite quiet even under full load.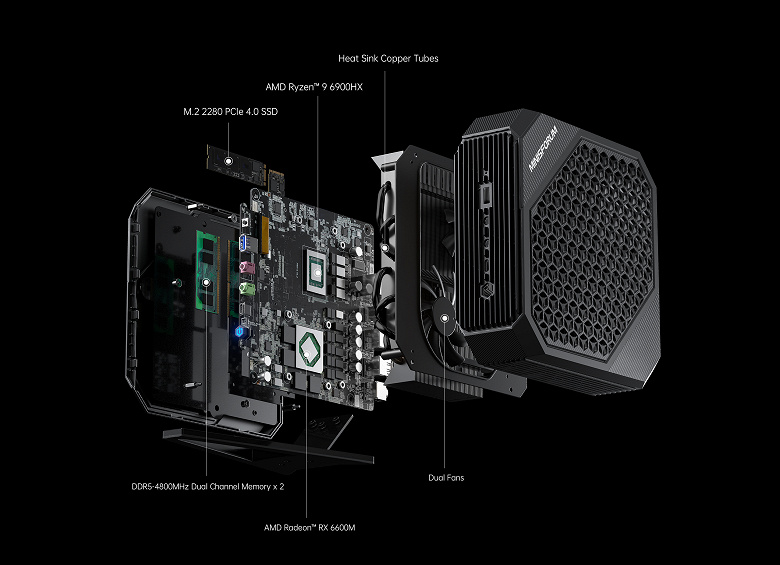 On a PC, you can solve completely different tasks. The creators say that it is suitable for professional work with video or photos, and for games at Full HD resolution and a frame rate of 60 FPS.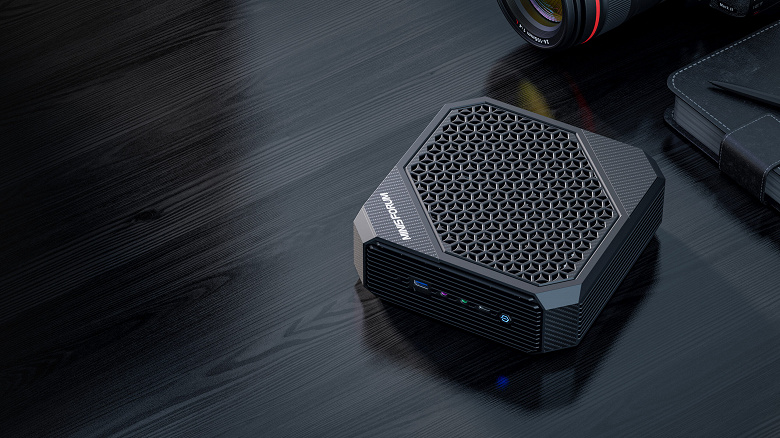 The HX99G supports connecting four displays: two with 4K resolution and 60 Hz frame rate via two HDMI 2.0 ports and two more with 8K resolution and 60 Hz frame rate via two USB 4. From the interface connectors, there is also one USB 3.2 Gen 1 Type- C and USB 3.1 Gen 1 Type-A, RJ-45 adapter 2.5 Gigabit Ethernet, three USB 3.2 Gen 2 Type-A.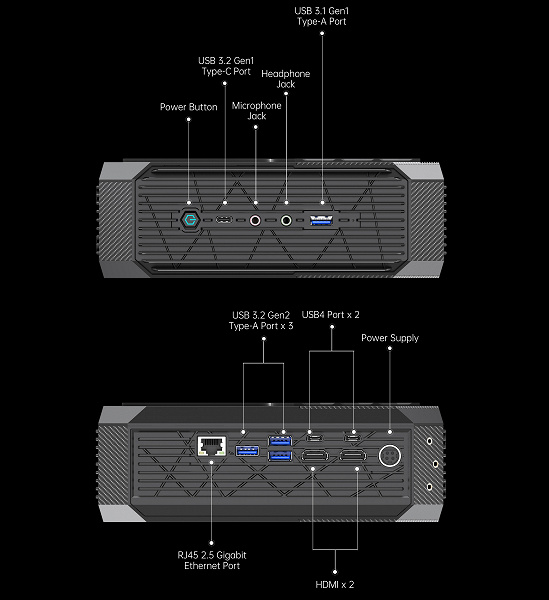 The Minisforum HX99G is available both as a self-build kit (without memory) for $840, or with an SSD and memory modules pre-installed. The top version with 64GB of RAM and a 1TB SSD is priced at $1,200. 
The slightly larger MSI Trident 3 mini PC  with a 10-core Core i5-13400F, GeForce RTX 3060, 16 GB of RAM and a 512 GB SSD is priced at the same amount