Although the sensor is far from top
It seems that Motorola has learned to endow its smartphones with good cameras. DxOMark rated the camera of the new flagship Edge 40 Pro at 130 points.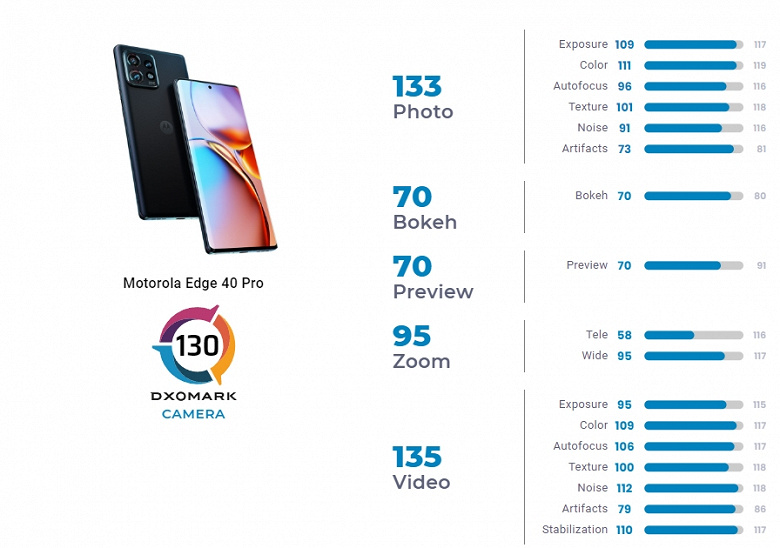 For the quality of photos, the device will receive 133 points, and for the quality of the video, the score is 135 points. This is only 32nd place in the overall standings, and the smartphone itself costs from 900 euros, but for Motorola this is a breakthrough. By comparison, the Edge 30 Pro only scored 101 a year ago. 
Motorola learned how to make camera phones.
130 points is the result of the Galaxy S22 Ultra, iPhone 12 Pro Max or Huawei P40 Pro level. That is, smartphones that still take great pictures. At the same time, the main camera of the Motorola novelty is a 50-megapixel OmniVision OV50A sensor, optical format 1 / 1.55 inches, that is, far from the largest by modern standards. What's more, this is the same sensor used in the Edge 30 Pro, meaning Motorola has done a very good job on the software.