Folding iPhones just don't exist yet.
Motorola isn't even close to being the market leader in foldable smartphones, but its Razr models have proven to be a big draw for iPhone owners.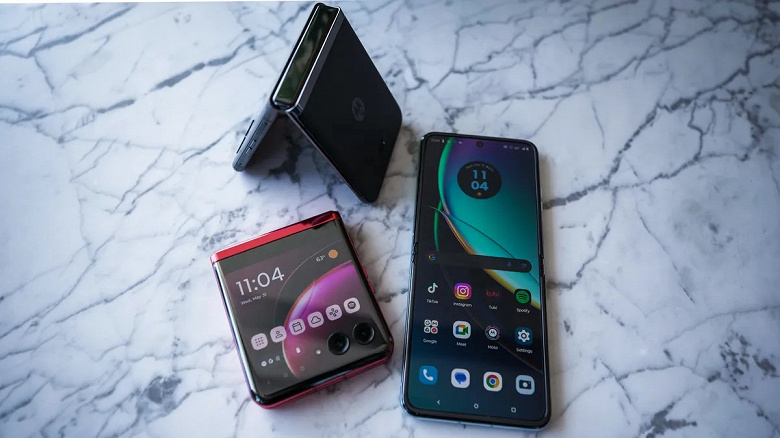 In an interview with CNet, Allison Yi, head of Motorola's North American product division, said that of all Motorola's products, the foldable Razr is the most popular among iPhone owners. 
Motorola says 20% of Razr foldable smartphone buyers are former iPhone owners
This is definitely the family we have the most iPhone users moving to.
It turns out that 20% of Razr buyers are former owners of Apple smartphones. They are probably attracted by the fresh form factor in which the iPhone is not presented and probably will not be presented for a long time. At the same time, we must remember that we are talking about North America, where, in addition to the Razr, only the Samsung Flip is in this form factor. 
Motorola recently unveiled its new foldable smartphones, including the revolutionary cheap (in China) Moto Razr 40 , but in the US, only the older Razr Plus model  (called the Moto Razr 40 Ultra in China) will be sold for $1,000 .  
`