MP3 Download APKs: The Ultimate Guide for Android Users
Are you tired of toggling between multiple apps and websites just to listen to your favourite tracks? Welcome to the ultimate guide on MP3 Download APKs—your one-stop solution for all your music needs on Android. In this comprehensive guide, we'll explore the top APKs that allow you to download MP3s directly to your device, making your music experience seamless and enjoyable. Whether you're a casual listener or a music aficionado, this guide has something for everyone.
Why Choose an MP3 Download APK?
Convenience at Your Fingertips
The first question that might pop into your mind is, "Why should I opt for an APK over an online tool?" The answer is simple—convenience. With an APK, you have a dedicated app right on your Android device, eliminating the need to open a browser every time you want to download a song.
Feature-Rich Experience
MP3 Download APKs often come with a plethora of features that set them apart from their online counterparts. From advanced search options to built-in audio equalizers, these APKs offer a feature-rich experience that enhances your music journey.
It's crucial to note that due to Google's restrictions on downloading copyrighted content, many of these APKs are not available on the Google Play Store. However, they can be safely downloaded from their official websites or other trusted sources, which we'll cover later in this guide.
`
Top 10 MP3 Download APKs for Android
Navigating through the sea of MP3 Download APKs can be overwhelming. To make your life easier, we've curated a list of the top 10 APKs that stand out in terms of features, user experience, and reliability.
VidMate: The All-in-One Solution
Pros: One-button download, multiple bitrate options
Cons: Contains ads, not on Google Play Store
VidMate offers a one-button download feature for both MP3 and videos. It supports different bitrates for audio, allowing you to choose the quality that suits your needs. Although it's not available on the Google Play Store, you can download it safely from their official website.
Snaptube: User-Friendly and Versatile
Pros: Single-button download, intuitive UI
Cons: Ads in search results
Snaptube has garnered popularity for its user-friendly interface and single-button download feature. It also offers a private download mode, ensuring your downloads are discreet and secure.
YMusic: For the Audiophile
Pros: Fast MP3 conversion, high-quality audio
Cons: Playlists appear before videos in search
YMusic is a haven for audiophiles. It offers fast MP3 conversion and allows you to set the audio download quality to as high as 320Kbps by default. The app also gathers song metadata, enhancing your overall music experience.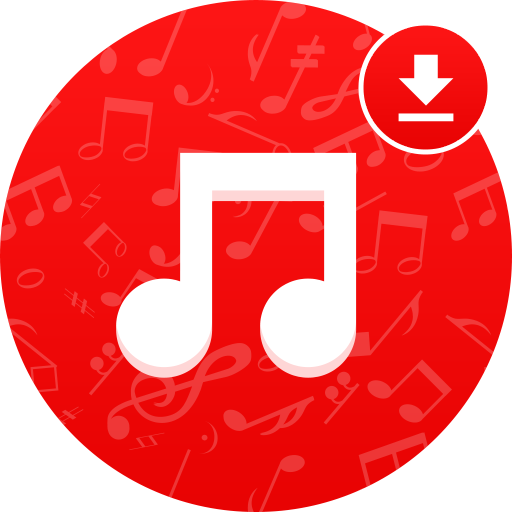 How to Install APKs Safely
Before you jump into downloading these APKs, it's essential to know how to install them safely on your Android device.
Enable 'Unknown Sources
To install an APK from a source outside of Google Play, you'll need to enable 'Unknown Sources' in your device settings. This will allow the installation of applications from sources other than the Google Play Store.
Download from Trusted Sources
Always download APKs from their official websites or trusted third-party sources to avoid malware or other security risks.
Perform a Security Scan
Before installing, it's a good idea to perform a security scan of the downloaded APK file to ensure it's free from malware.
TubeMate: The Veteran APK
Pros: Multiple audio formats, straightforward UI
Cons: No one-tap MP3 download
TubeMate has been around for a while and is known for its straightforward user interface. It allows you to download MP3s from multiple websites, offering a variety of audio formats to choose from.
Videoder: Aesthetic and Functional
Pros: Enhanced search, in-built adblocker
Cons: Captcha verification can be cumbersome
Videoder not only offers a single-tap download option but also comes with an in-built ad blocker. Its enhanced search functionality and various UI colour themes make it a favourite among users.
NewPipe: Privacy-Centric
Pros: Similar UI to YouTube, emphasis on privacy
Cons: Volume control issues on some devices
NewPipe offers a user interface similar to YouTube and places a strong emphasis on user privacy. It also features a pop-out video window, allowing you to multitask while enjoying your favourite tracks.
YT3 Music Downloader: Simplicity at Its Best
Pros: Easy-to-use interface, lyrics available
Cons: Ads upon launching the app
YT3 Music Downloader offers an incredibly simple user interface and provides lyrics for virtually all songs. It's a great choice for those who prefer a no-frills experience.
YouTube Downloader: For Older Android Phones
Pros: Wide format compatibility, FFmpeg plugin available
Cons: Outdated UI
YouTube Downloader is compatible with older Android phones and offers a wide range of format compatibility. However, its user interface feels a bit outdated.
YesTube: Intuitive and Secure
Pros: Intuitive search results, private vault
Cons: Downloaded files can't be shared directly
YesTube offers an intuitive search experience and a private vault to keep your downloads secure. It also allows you to download entire albums at once.
Snappea: The Versatile Choice
Pros: Available online and as an APK, user-friendly interface
Cons: Potential copyright or regional restrictions
Snapper is available both as an online tool and an APK, offering a seamless solution for Android users. It supports video downloads from multiple platforms, including YouTube, Facebook, and Instagram.
Frequently Asked Questions
Is it Legal to Download MP3s from YouTube?
Downloading MP3s from YouTube for personal use is generally considered legal. However, downloading copyrighted music without permission is illegal in many countries.
How to Install YouTube MP3 Downloader APKs?
To install these APKs, you'll need to enable 'Unknown Sources' in your device settings, as mentioned earlier.
How to Download YouTube Audio on Android Without Apps?
For those who prefer not to install an app, online tools like Y2mate and YTMP3 can be used to download YouTube audio directly through a web browser.
Conclusion
Choosing the right MP3 Download APK can significantly enhance your music experience on Android. Whether you prioritize user interface, audio quality, or privacy features, there's an APK out there that's perfect for you. Happy downloading!