For higher settings, the requirements grow
Studio Mundfish has  published the  full system requirements of Atomic Heart for six different configurations, depending on the resolution and frame rate. The list has options for both rather weak PCs and powerful ones, as well as for different graphics quality.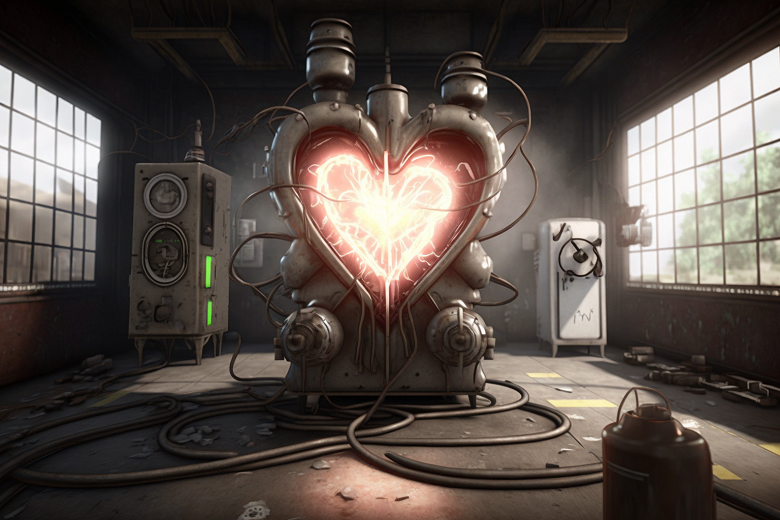 At minimum settings, you will need an Intel i5-2500, 8 GB of RAM and a GTX 960 graphics card (Full HD resolution at 30 FPS), but at the maximum you will need at least an Intel Core i7-8700K, 16 GB of RAM and a GeForce RTX 3080 graphics card (4K and 60 FPS). The complete list looks like this: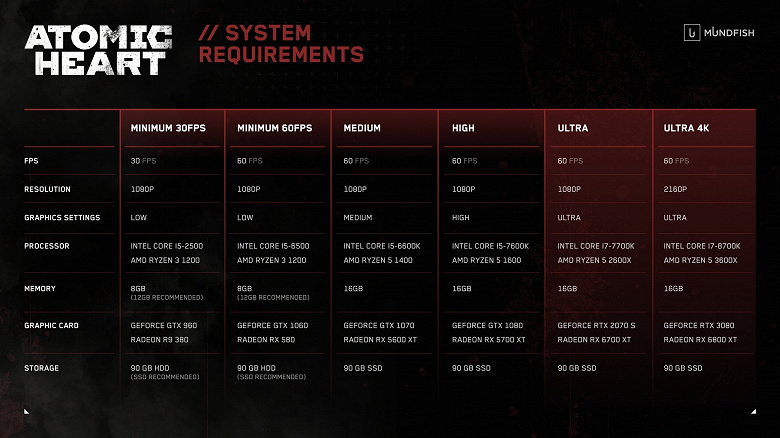 In addition, the head of the studio Robert Bagratuni told new details about the project. The game will feature 12 upgradeable weapons and 2 endings. It will take at least 20-25 hours to complete the main story.
Bagratuni clarified that the developers wanted the players to remain impressed with the project even after the passage.
" The structure of the game is built in such a way as to constantly surprise the players and challenge their feelings and expectations. The player environment will always change , from huge and bright open spaces to dark and evil dungeons. We really wanted players to feel like they were on an emotional roller coaster ," stated the head of the studio.
The release of Atomic Heart is expected on PC (Steam worldwide, VK Play in the CIS), PS4, PS5, Xbox One, Xbox Series X and S, as well as in Game Pass.
`