70% of the rating were Chinese models
JD Power, a US-based research, data and analytics company, and HVR Lab, the Human-Vehicle Relationship Lab, ranked the smartest cars on the Chinese market. The rating did not include Geely, Chery and Haval, which are quite well known in Russia.
When compiling the rating, two indices and expert data were taken into account. The first index (C-HVR) evaluates the effectiveness of human-vehicle interaction, the interactive features of the car and their ability not to distract a person from the road. The second index (VOC) takes into account the possibilities of interaction with passengers, user-friendliness of the interface and ease of use of smart functions.
JD Power said that smart cars in China have already reached a new level. The average result of cars in the top ten was 7.9 points, which is 0.4 points higher than the average result of all 60 models that took part in the selection.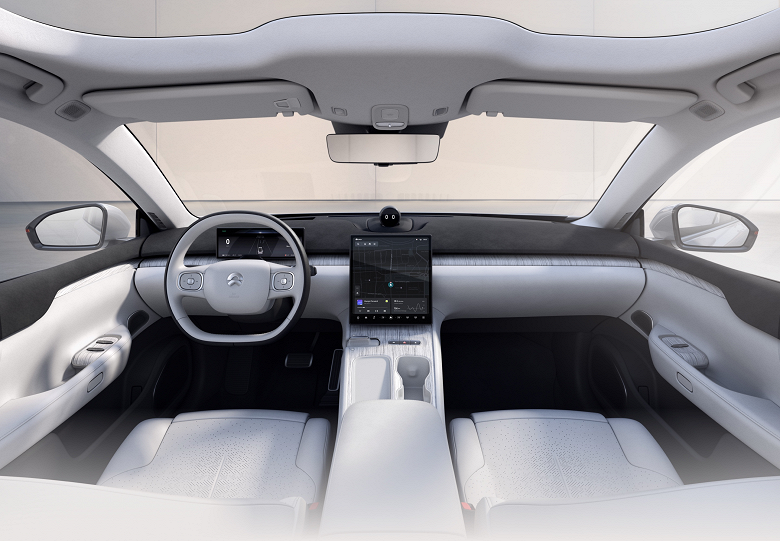 The Nio ET7 sedan was praised for the performance of the NOMI voice assistant, which perfectly recognizes the voice even with a noise of 80 dB. The XPeng G9 crossover stood out with a high-quality seat massage system and atmospheric lighting. HiPhi X was noted for its user-friendly menus and ease-of-use screens. Li Auto L9 has got the best windshield projection system, while it does not have a conventional dashboard.
AITO M5, developed by Seres and Huawei, has one of the best voice assistants and very fast and responsive system control on the screens, as well as the ability to easily synchronize with Huawei phones.
SAIC IM L7 was praised for its convenient voice control and a large number of screens, the text on which is large and easy to read, while GAC M8 was singled out for its convenient interaction with smart functions.
Chinese models took 70% of the rating, the rest of the places were taken by Tesla Model Y, Volkswagen ID.6 X and Cadillac Lyriq, which are also assembled in China.
Earlier it became known that the Li L9 hybrid crossover became the car of the year in China .