This color complements the range of four basic colors
In India, the Galaxy S23 is presented in a new color "lime". The line originally had a green version, but darker. At the stage of publishing teasers, one could think that all models of the series would come out in a new color, but no, "lime" is only for the Galaxy S23.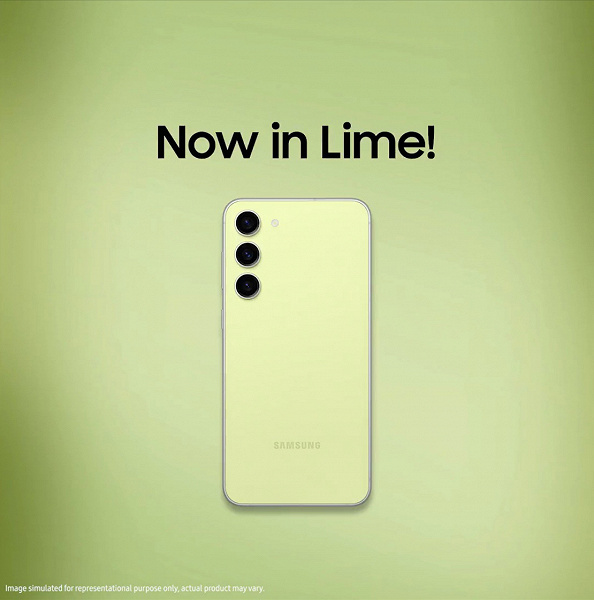 New version of Samsung Galaxy S23 presented in India
In terms of features and prices, there are no differences: the lime version costs the same (75 thousand rupees, or $ 910, for the 8/128 GB version, 80 thousand rupees, or $ 970, for the 12/256 GB version), how much and Galaxy S23 in basic colors. However, discounts are provided for the first buyers of the "lime" Galaxy S23, which reduce the price of the smartphone to 62 thousand rupees ($ 755, however, taking into account the trade-in program – exchanging an old smartphone for a new one). Sales of new items in India will start tomorrow.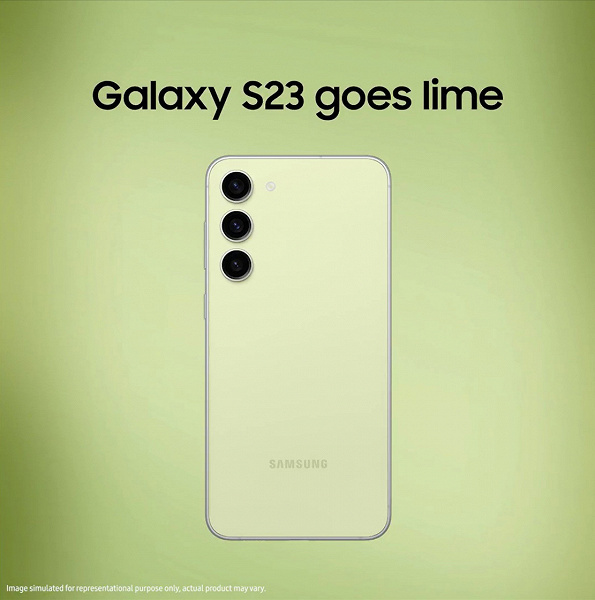 Recall that the Samsung Galaxy S23 is equipped with a 6.1-inch AMOLED screen, Full HD + resolution and 120 Hz frame rate, SoC Qualcomm Snapdragon 8 Gen 2, a 3900 mAh battery with support for 25 W charging, a camera with sensors with a resolution of 50, 12 and 10 MP, as well as IP68 protection.