A total of 500,000 devices will be produced
Telly, created by Pluto TV co-founder Ilya Pozin, has unveiled a free TV that actually includes two screens. The second is constantly showing ads.
The company calls the second screen the Smart Display, which is separated from the main screen by the soundbar. In addition to displaying ads, it can also display various widgets, including sports scores, news ticker, weather, and stock prices.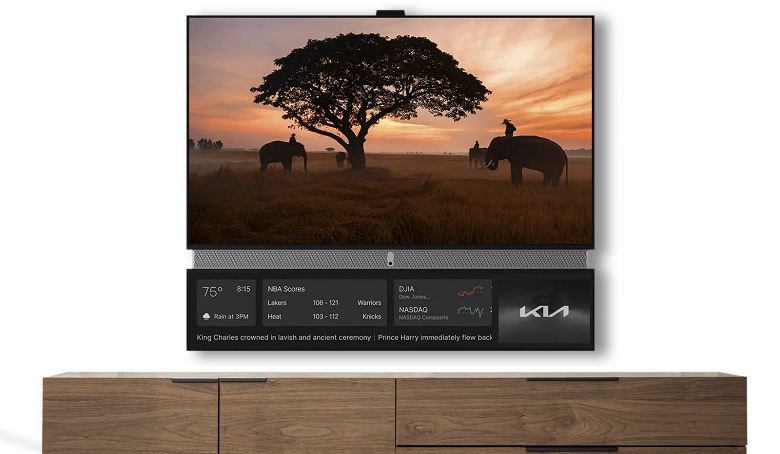 While ads shouldn't interrupt what's being watched on the main display, Telly's chief strategy officer Dallas Lawrence told The Verge that ads can use both displays when the TV is not in use.
When the top screen is not in use, the ad unit can come to life in a funny way, connecting both elements. We literally think of hundreds of things to make your ads as attractive as possible.
`
Telly is also working on the Telly Rewards program, which will reward users with gift cards from services such as Netflix or Starbucks for participating in surveys.
The main screen gets a 55-inch 4K HDR panel and the company's operating system, TellyOS, which currently doesn't support third-party streaming apps like Netflix. That's why Telly comes with a free Android TV stick that supports 4K content. The TV has 3 HDMI inputs, 2 USB inputs and a TV tuner.
Telly's first free TV set is introduced.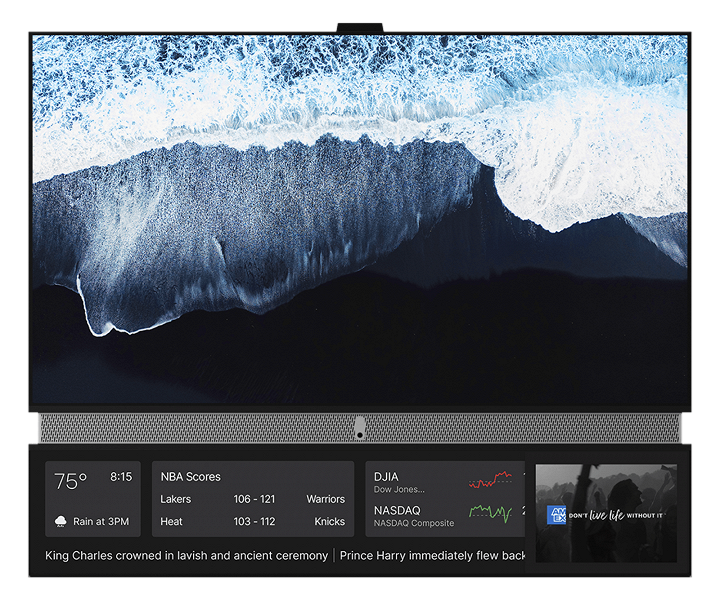 The TV received a camera that allows you to use "free advanced fitness programs with motion tracking." There is support for the Zoom service and a protective shutter for the camera.
Telly states that it "may collect information about the audio and video content you watch, the channels you watch and the duration of your viewing sessions", as well as information about how you interact with the TV, including your search queries, the buttons you choose, and "the physical presence of you and any other persons using the television at any given time."
If you choose not to collect data, you will either have to return the TV or pay $500. Telly also comes with 40 different games and the ability to play music from "popular music services." It has an "AI-based voice assistant" that responds to "Hey Telly", allowing you to set timers or alarms.
Freetelly.com is offering to reserve one of the 500,000 free devices that Telly says will ship this summer.
Fantasy on how it might look in reality: