Optionally, you can put a sound card and a coprocessor
In the vastness of AliExpress appeared, probably one of the most unusual new PCs on the market. This is a Book 8088 DOS laptop. Those who understand computers and PC history can guess that we are talking about a laptop that runs DOS. More impressive is that it really is based on the iconic Intel 8088 processor. 
This is a microprocessor from 1979 that was used in the original IBM PC, the first mass-produced personal computers. In such PCs, the frequency of the Intel 8088 was only 4.77 MHz.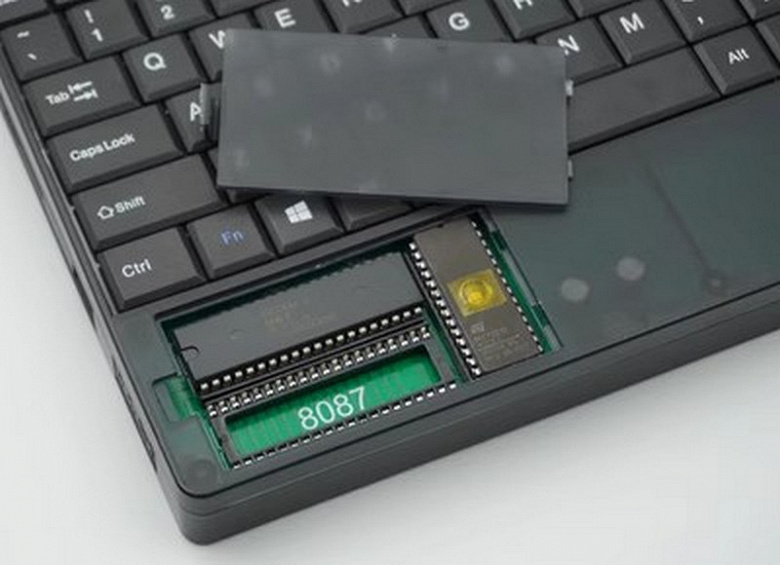 Notebook with an Intel 8088 processor
The Book 8088 DOS is also equipped with 640 KB of RAM, an IBM-CGA graphics adapter, an optional Intel 8087 coprocessor, a Yamaha YMF262-M OPL3 sound card (also optional), a 512 MB hard drive and a 16-color screen with a resolution of 640 x 200 pixels, though , the diagonal is not specified. However, the dimensions of 240 x 150 x 30 mm indicate that the display here is quite small.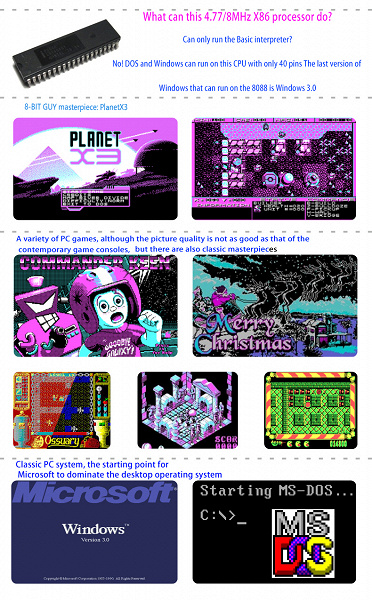 From the rest, we can note the presence of USB, a CF card slot and the ability to run Windows 3.0.
`
For a laptop they ask from $ 200, and for a version with all options – $ 275.