She got an 8-megapixel Sony sensor
Creative Technology has unveiled a new webcam called the Creative Live! Cam Sync 4K. It is designed for high-quality video conferencing or broadcasting.
The heart of the novelty is a Sony image sensor with a resolution of 8 megapixels. The camera received a backlight correction function and a wide-angle lens with a viewing angle of 95 °. All this allows you to broadcast a detailed 4K picture even in not very good lighting conditions. Image refresh rate up to 40 fps is supported.
Creative Live Webcam Introduced! Cam Sync 4K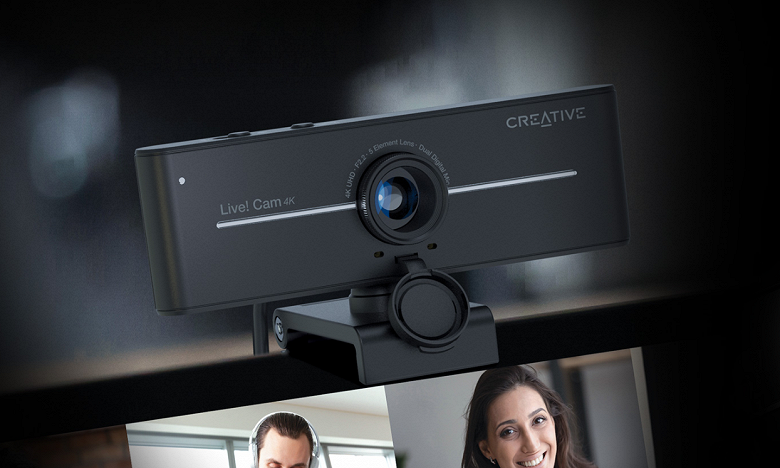 The camera received two microphones that allow you to accurately capture the user's voice in any environment and separate it from extraneous noise. The package includes an application that allows you to adjust the sound quality and reduce noise using the VoiceDetect and NoiseClean-Out functions. The kit includes a lens cap and a bracket that allows you to choose the optimal angle.
Creative Live! Cam Sync 4K complies with the UVC standard and does not require additional drivers. The device is compatible with most popular video conferencing and streaming services and applications.
`
Producer targets with Creative Live! Cam Sync 4K is for streamers, professionals and casual users who want high quality images and sound.