This is the smallest video card in the class
The first tests of the Nvidia RTX 4000 SFF Ada Generation 3D card , which was introduced a month ago, appeared on the Web. The adapter has 20 GB of memory with a 160-bit bus and an AD104 GPU with 6144 cores, which is more than the RTX 4070. True, the TDP here is only 70 watts, which indicates very low frequencies.  
By itself, with such a TDP and a truncated bus, the card does not reach the performance of the RTX 4070, but almost catches up with the RTX 3060 Ti. The previous generation adapter is 10-13% faster.  
Nvidia RTX 4000 SFF Ada Generation Benchmarks Revealed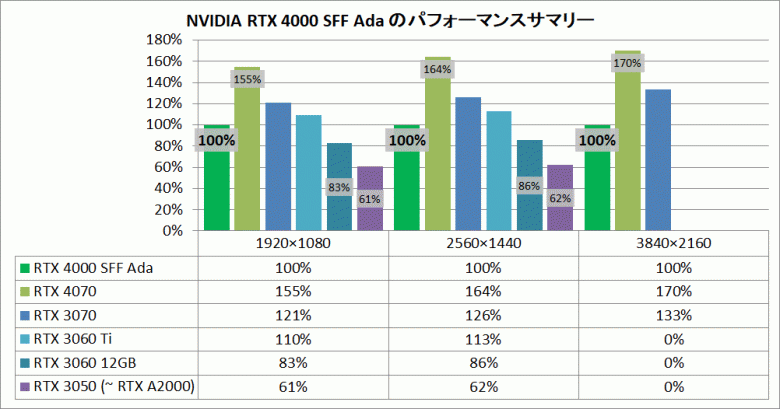 It should be noted that this is the result in games. And although the Nvidia RTX 4000 SFF Ada Generation is certainly not focused on games, this is a unique opportunity to test such an unusual adapter and see what the new architecture is capable of with minimal power consumption.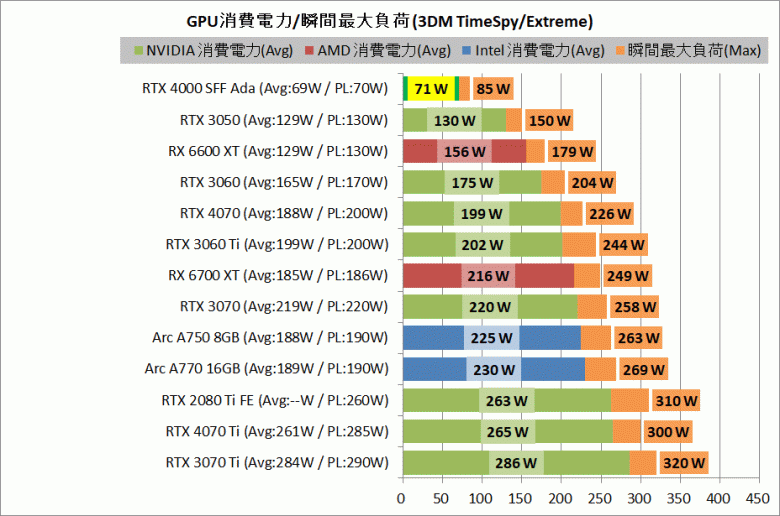 By the way, on average, the card really consumes only 71 watts. At the same time, a tiny cooling system is enough so that the GPU does not heat up above 75 degrees, but the fan rotates at speeds up to 4000 rpm, which creates a fair amount of noise. 
`